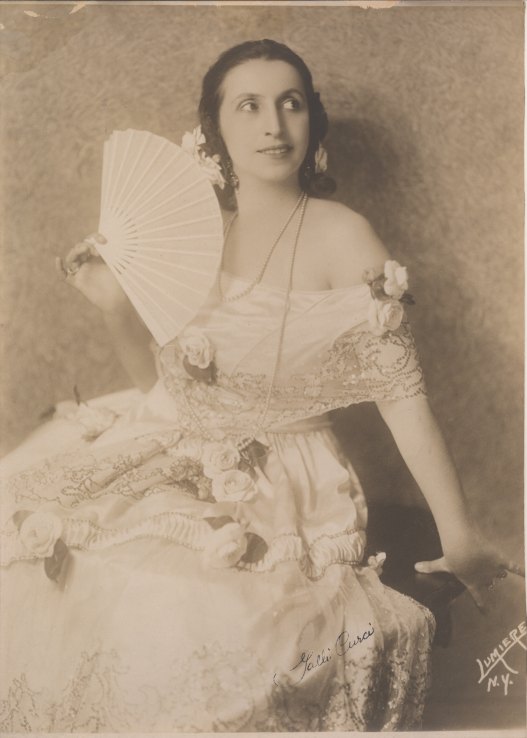 Click Image to Zoom
Enlarge Image
Galli-Curci, Amelita (1882-1963)
Photograph as Violetta
Signed "Galli Curci". Total measurement of 14" h x 10" w. Slight staining at top not affecting image.
Galli-Curci delicately signed her last name on this beautiful sepia Lumière studio portrait of the soprano in the role of Violetta in Verdi's La traviata.
Amelita Galli-Curci made her Metropolitan Opera debut as Violetta in La traviata - opposite Beniamino Gigli and Giuseppe De Luca - in a new production on the opening night of the company's 1921-22 season. Galli-Curci had already sung Violetta in New York, with the touring Chicago Opera Company, but her Met debut was a major event. Max Smith of the New York American wrote of Galli-Curci in his opening-night review, "Surely no other role reveals her own peculiar powers, histrionic as well as vocal, to greater advantage; none permits her to disclose more affectingly the characteristic delicacy of her art, the essentially feminine charm of her persuasions."
PHO-07877
$250