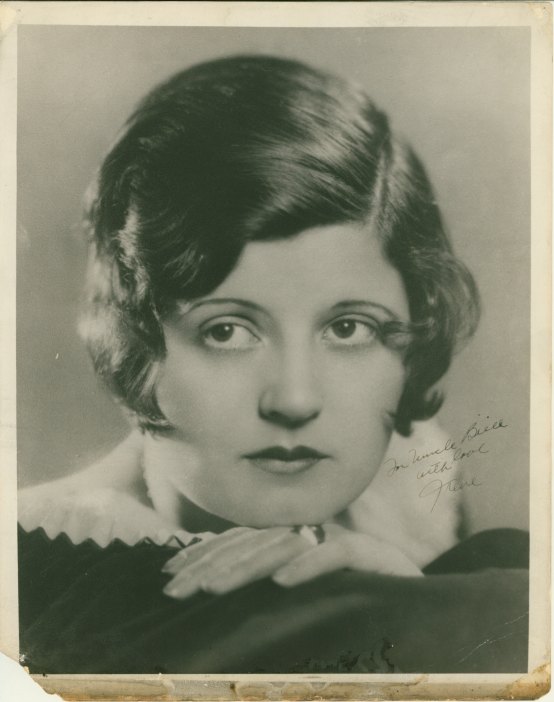 Enlarge Image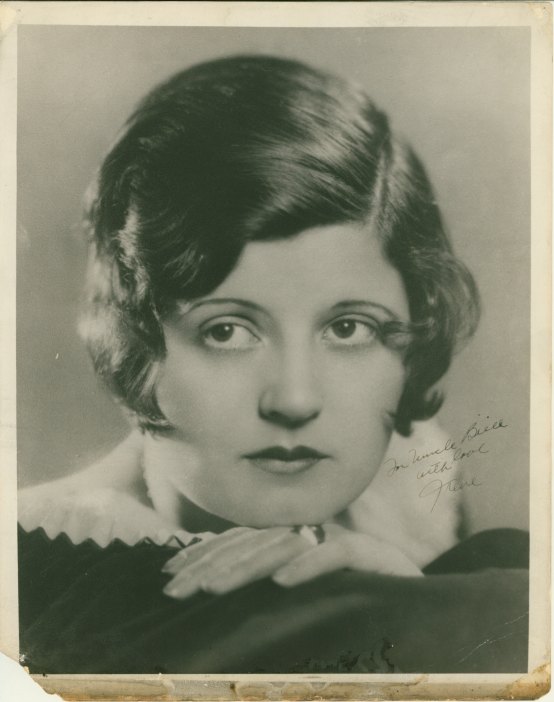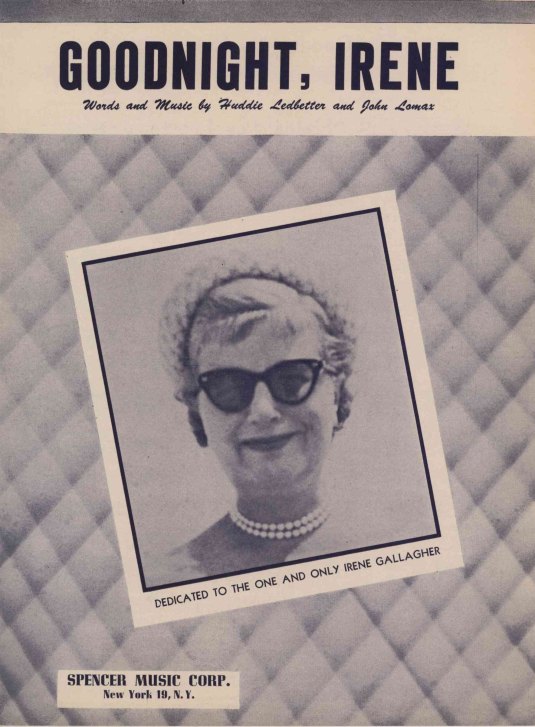 Gallagher, Irene
Photograph Signed
"Irene". n/d. 13" h x 10" w. In very good condition, excepting bottom edge (dusty with small tear to left corner and creases at right).
A striking and scarce photograph of Irene Gallagher inscribed to Uncle Bill.
Irene Gallagher worked for the New York publisher Max Dreyfus for forty years, having started for him as a messenger when she was just twelve years old and later achieving a position of authority. She knew all of the up-and-coming composers and lyricists of the day, including Jerome Kern and "Yip" Harburg, and even dated the young George Gershwin before his catapult to fame. Gallagher recalled in 1972 that Gershwin broke up with her over the phone:
I can't go out with you anymore
, she remembered him explaining,
because you're just a telephone operator and I'm a composer
. Despite his cold words, Gershwin remained affectionate toward Irene and later purchased clothes for her from Saks Fifth Avenue. Moreover, together with Dreyfus, Irene would oversee the publication of almost all Gershwin's music. (See Joan Peyser's book
The Memory of All That
, 2006).
Irene became a favorite of all of Dreyfus' clients, offering them snacks, coffee, and advice on their newest songs throughout her forty-year tenure. A 1950 edition of Huddie "Leadbelly" Ledbetter's famous interpretation of "Goodnight, Irene" features her image on its cover with the caption: Dedicated to the One and Only Irene Gallagher. A copy of that sheet music is included (see images).
PHO-02016
$150