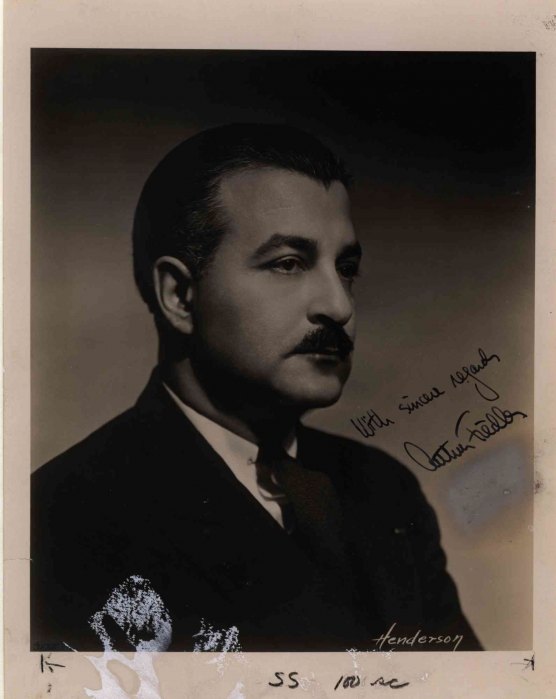 Click Image to Zoom
Enlarge Image
Fiedler, Arthur (1894-1979)
Photograph Signed
"Arthur Fiedler". n/d. 10" h x 8" w. Rubbed under signature with some whiting at the lower margin. Otherwise good.
A black-and-white glossy photograph of a young Arthur Fielder, inscribed by him with regards to an unidentified recipient. Images of Fielder at this age are scarce.
The well-liked American conductor is best remembered for his fifty-year tenure with the Boston Pops. Charismatic, capable, and attuned to his audience's preferences, Fiedler made the orchestra one of the best known and beloved in the country. He also saw to it that the Pops recorded prolifically, producing among other notable records the first complete recording of Gershwin's Rhapsody in Blue.
PHO-02000
$60