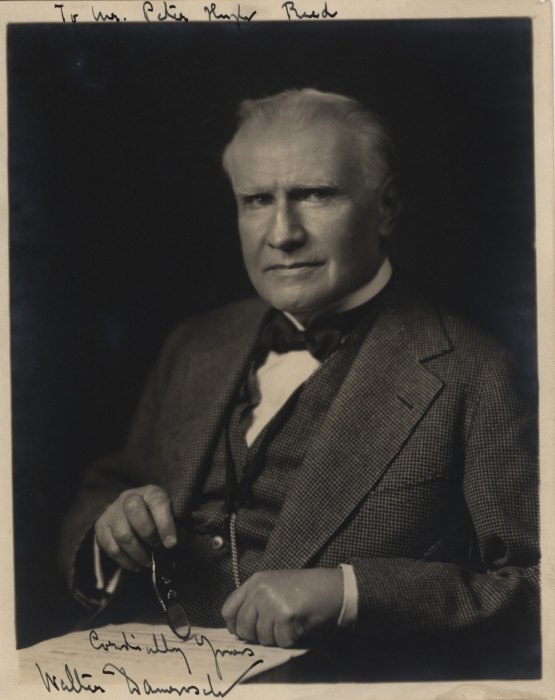 Click Image to Zoom
Enlarge Image
Damrosch, Walter (1862-1950)
Photograph Signed
"Walter Damrosch". To "Mr. Peter Hugh Reed" [of the American Record Guide]. 10" h x 8" w. Excellent condition.
A striking portrait of the accomplished German-American conductor Walter Damrosch, who has neatly inscribed and signed the image at top and bottom.
Damrosch succeeded his father Leopold as conductor of the Oratorio and New York Symphony Societies. His career included a number of significant firsts: he conducted the first nation-wide orchestral broadcast in the United States, the premieres of Gershwin's Piano Concerto in F and An American in Paris, and the premiere of Rachmaninoff's Piano Concerto No. 3, notably with Rachmaninoff himself as soloist. Damrosch also organized his own opera company and was a major figure in the founding of Carnegie Hall.
PHO-01996
$150