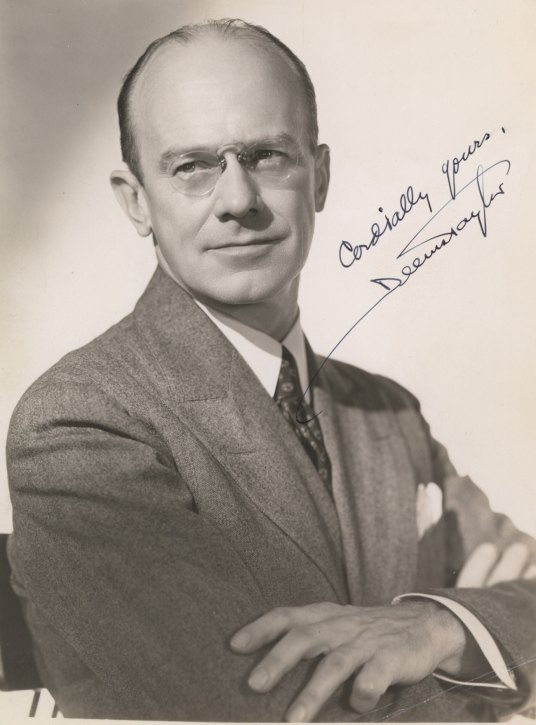 Click Image to Zoom
Enlarge Image
Taylor, Deems (1885-1966)
Photograph Signed
"Deems Taylor". 10" h x 8" w. 1 p. Fine except for a very fine slight vertical crease.
A handsome, youthful publicity shot of the American composer, critic, and teacher. Boldly signed in the negative space Cordially Yours, Deems Taylor.
Taylor was often referred to the "Dean of American Music". He was a great advocate for classical music throughout his life and was a prolific composer of operas, orchestral, and vocal music, as well as a music critic and editor of Musical America from 1927-1929. He was best known for his operas Through the Looking-Glass and The King's Henchman. He was also a well-known television personality and narrator of films, including Disney's original 1940 film Fantasia in which he acted as the Master of Ceremonies.
PHO-01939
$150