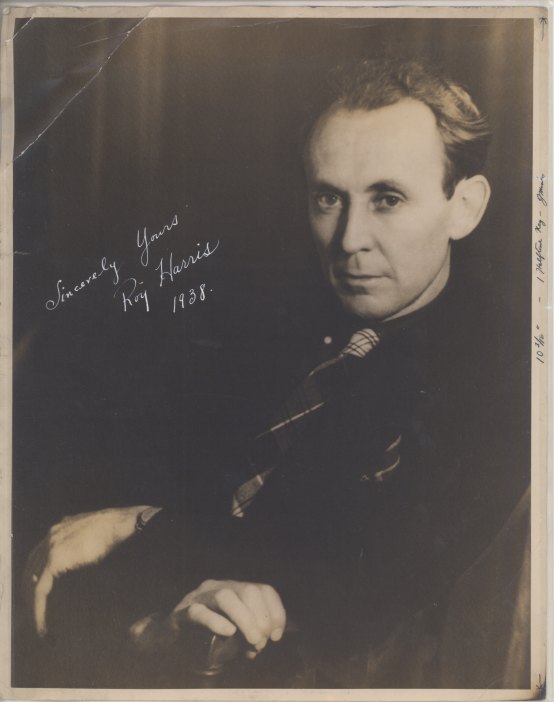 Click Image to Zoom
Enlarge Image
Harris, Roy (1898-1979)
Photograph Signed
"Roy Harris". 13" h x 10" w. Some creasing in upper left-hand corner.
A splendid youthful sepia image of the prominent American composer, signed by him at the left.
Harris grew up poor in a farming family that moved to California in 1903 to try their luck. He studied piano and clarinet with his mother and was largely self-taught, but on Aaron Copland's recommendation, Harris moved to Paris to take a masterclass with Nadia Boulanger. It was there that he wrote his first significant composition, the Concerto for Piano, Clarinet and String Quartet<.i>. He formed associations with Howard Hanson, the Eastman School of Music, and Serge Koussevitsky and the Boston Symphony Orchestra, and through these contacts his music was performed. With the performance of his Symphony No. 3 under Koussevitsky in 1939, Harris gained national prominence.
PHO-00639
$450