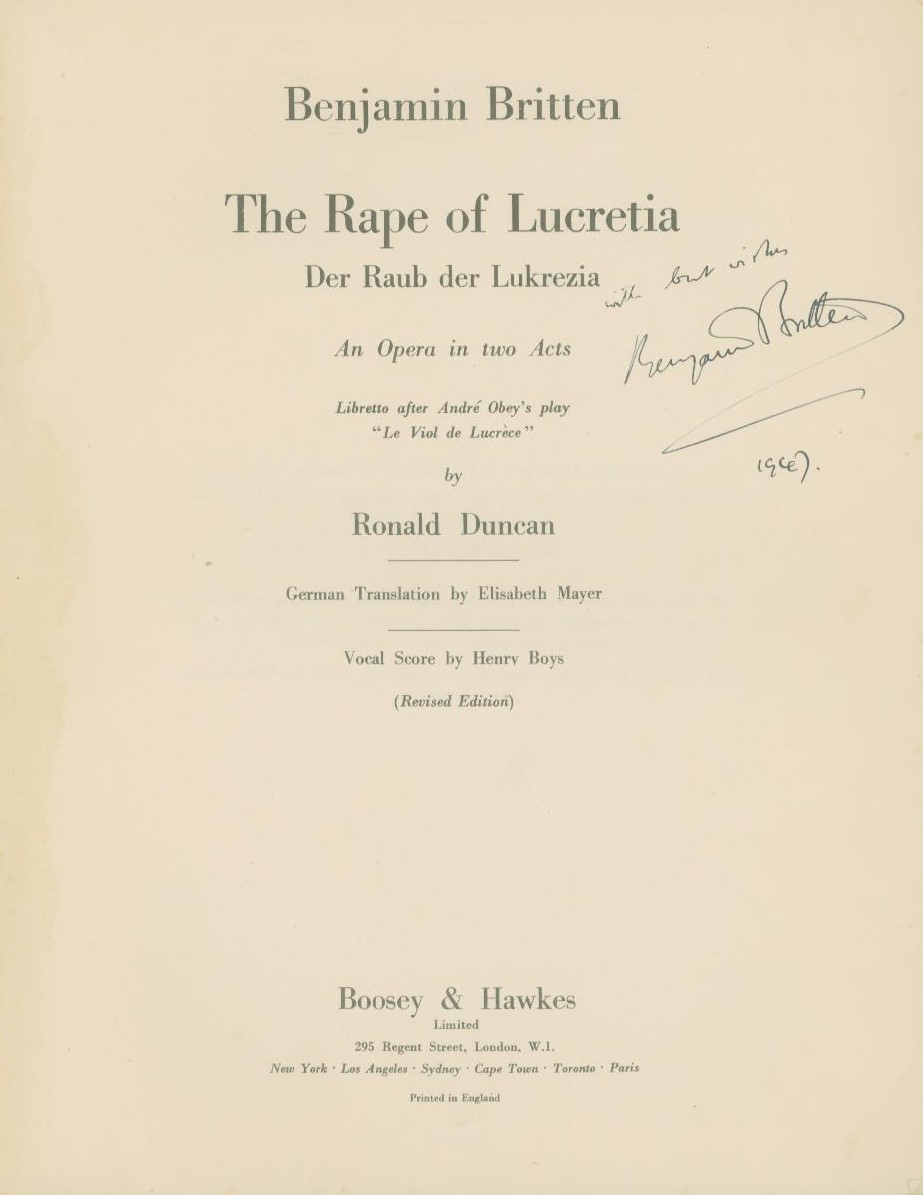 Enlarge Image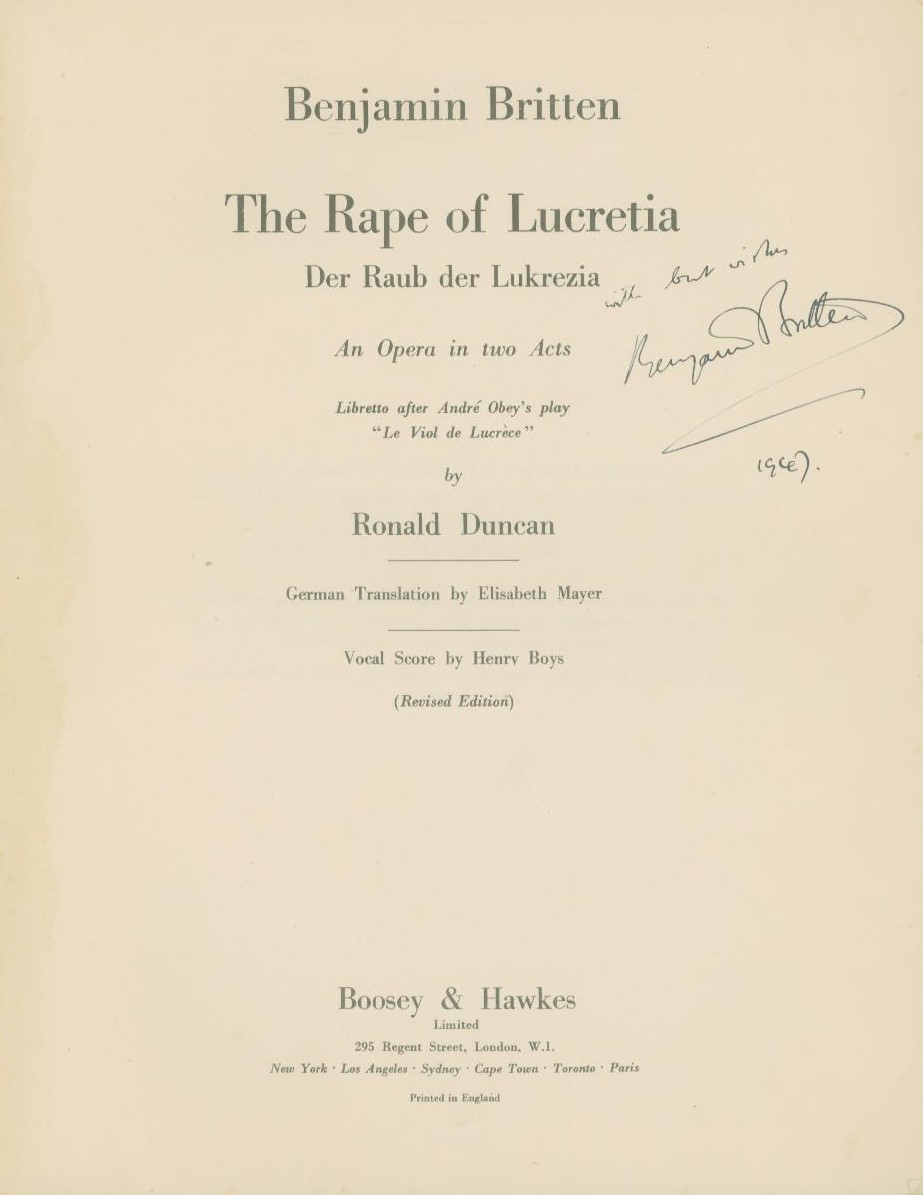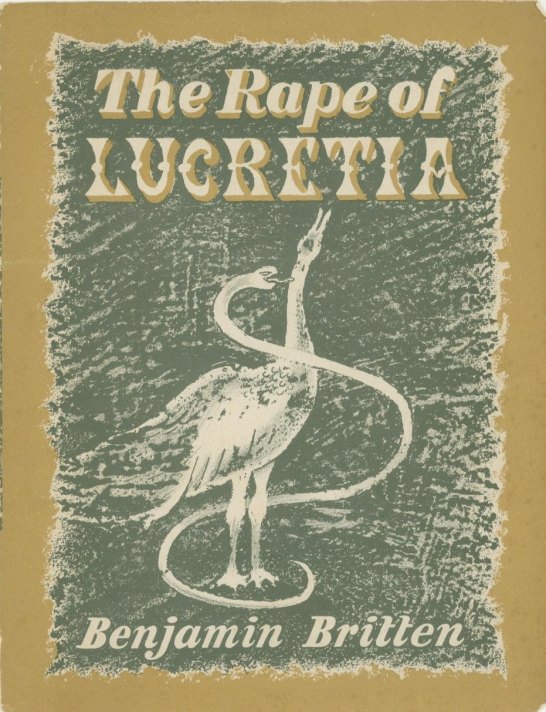 Britten, Benjamin (1913-1976)
The Rape of Lucretia
 Signed "Benjamin Britten". Boosey & Hawkes: London, New York, et al, 1947. Revised edition with German translation. Quarto. 229 pp. Paper wraps. In excellent condition, excepting detached front wrapper.
Signed and inscribed on title page: with best wishes, Benjamin Britten, 1967.
Britten's two-act chamber opera Rape of Lucretia, op. 37, was written for Kathleen Ferrier, who performed the title role. The opera was first performed at Glyndebourne in England on July 12, 1946.
SSC-15883
$875