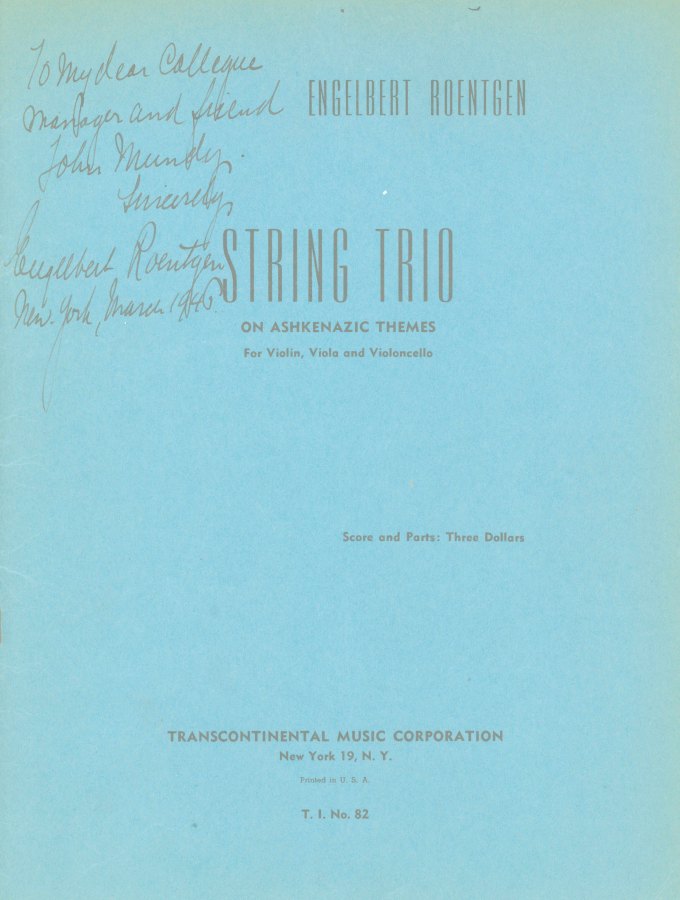 Click Image to Zoom
Enlarge Image
Roentgen, Engelbert (1829-1897)
String Trio on Ashkenazic Themes. For Violin, Viola, and Violoncello.
Transcontinental Music Corporation: New York, 1946. Quarto. 15 pp, full score with parts. Blue paper wraps. In excellent condition.
Engelbert Roentgen was the father of his better-known composer son, Julius Roentgen. This edition of the elder Roentgen's String Trio is signed and inscribed by his namesake grandson (Julius's son), a talented cellist who studied with Casals and played in the Metropolitan Opera Orchestra.
SSC-15075
$50