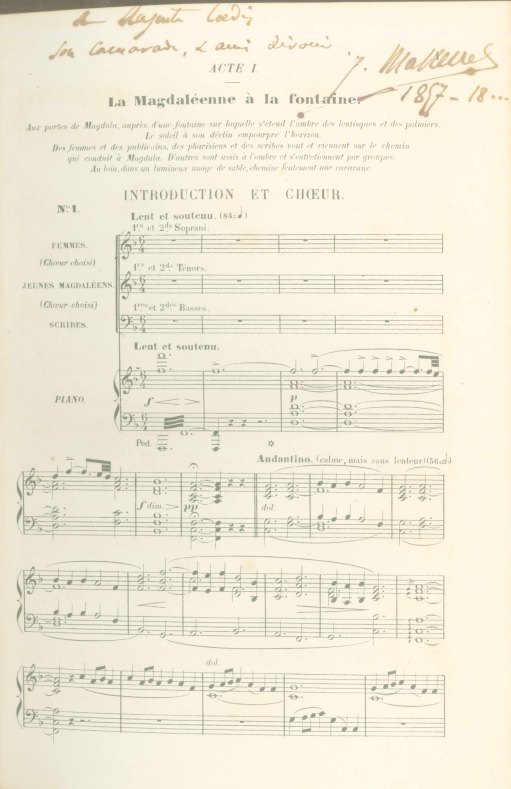 Enlarge Image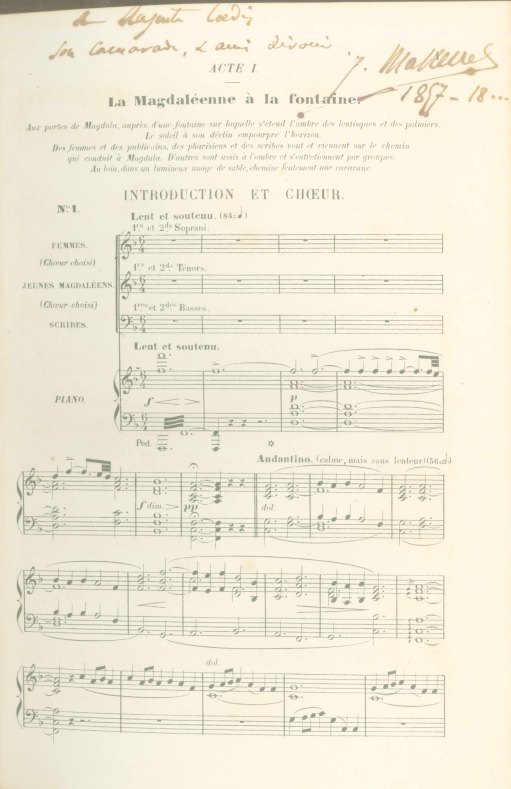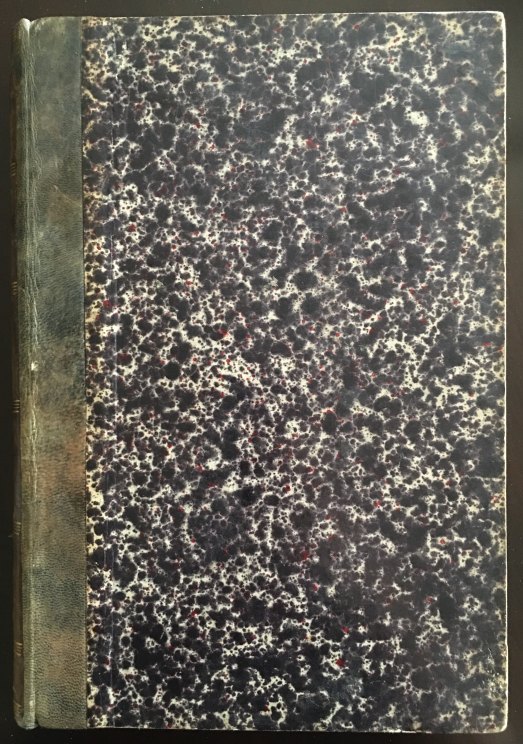 Massenet, Jules (1842-1912)
Marie-Magdeleine. [Vocal score]
G. Hartmann: Paris, [1873].

first edition

of piano-vocal score. Small quarto. 167 pp. Quarter-bound leather with marbled boards. In very good condition (publisher's stamp on title page; a few very minor stains and occasional transfer).
Inscribed to a "comrade and friend [Loedi?]" signed
J. Massenet
, and dated
1897 - 18…
This is a first-edition piano-vocal score that dates to the same year as the work's premiere (publication date as per WorldCat and Grove). (It is unclear if a full orchestral score was ever published.)
Bound together with:
Massenet, Jules. Ève. [Vocal score]. G. Hartmann: Paris, n/d. Likely FIRST EDITION of piano-vocal score. 111 pp. Colored title page. Some minor stains and transfer; overall very good.
Massenet never wanted Marie-Magdeleine, a work he wrote as a young man, to receive a public performance. But after hearing Massenet play through some of the score, famed soprano Pauline Viradot insisted that the opera be staged and that she be given the title role. Massenet would ultimately be grateful for her initiative: shortly after the opera's premiere in 1873, he received a warm letter of praise from Ambroise Thomas that he valued so dearly, he quoted it in full in his memoir.
SSC-13913
$1,000