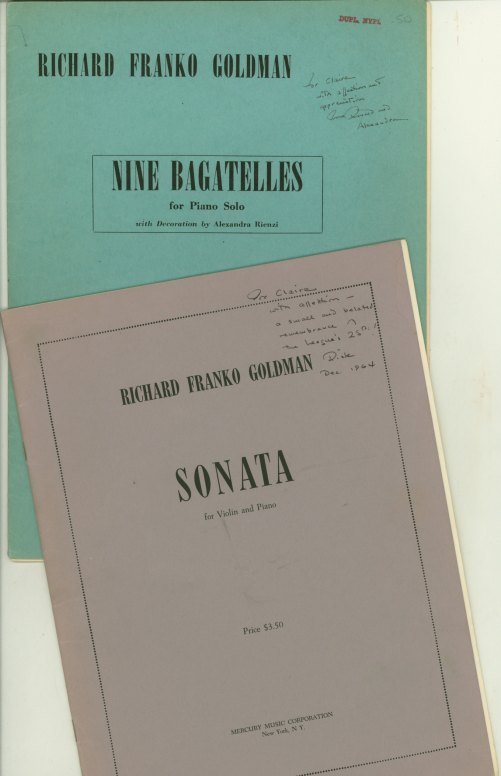 Click Image to Zoom
Enlarge Image
Goldman, Richard Franko (1910-1980)
Lot of 2 signed Goldman scores
Quarto. Paper wraps. Both scores in excellent condition.
Lot includes:
1. Sonata for Violin and Piano. Inscribed: For Claire with all esteem - a small and belated remembrance of the League's 25th! Rick/Dec. 1964. Mercury: New York, 1964. 19 pp.
2. Nine Bagatelles for Piano Solo. Inscribed: For Claire with affection and appreciation from Richard and Alexandra. Axelrod Publications, Inc.: Providence, RI, 1940. 7 pp.
The "Claire" to whom these scores are inscribed is almost certainly Claire Brook, who was for many years the Executive Editor at W.W. Norton Co.
SSC-13808
$100