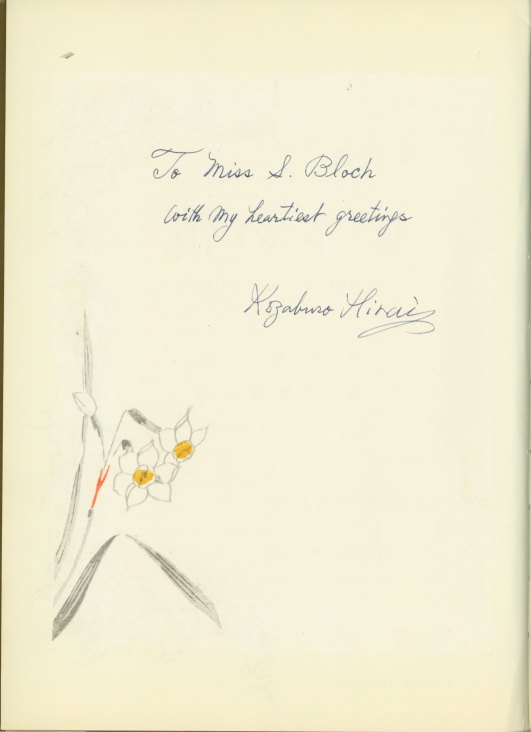 Click Image to Zoom
Enlarge Image
HIRAI - SIGNED SCORE
Hirai, Kozaburo
Nihon No Fue (Japanese Flute).
Signed "Kozaburo Hirai" on a tissue sheet glued to the inside of the cover with a hand-drawn flower inscribed by the composer "To Miss S. [Suzanne] Bloch with my heartiest greetings". Kawai Gakufu: Tokyo, 1960. Quarto. 60 pp. Original D/J; white boards with green endpapers. Pristine condition except for bumped spine edges and D/J which has small tears to top and bottom edge of spine.
The composer is referring to Suzanne Bloch, the noted lutenist and daughter of the composer Ernest Bloch.
SSC-12907
$125