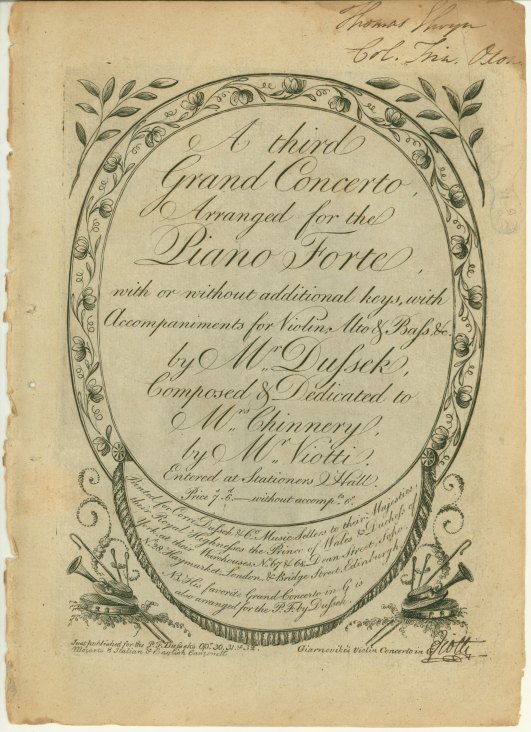 Click Image to Zoom
Enlarge Image
Viotti, Giovanni Battista (1755-1824), and arranged by J.L. DUSSEK (1760-1812)
Violin Concerto (White I: 25), Arranged (White Ia: 10), "A Third Grand Concerto Arranged For The Piano Forte With Or Without Additional Keys, With Accompaniments For Violin, Alto & Bass, &c By Mr. Dussek...dedicated To Mrs. Chinnery...".
Signed "Viotti". Corri, Dussek & Co: London, [1796]. n.p.n

First Edition

in this arrangement. Folio. 21 pp. Disbound.
SIGNED BY VIOTTI ON TITLE PAGE. Piano part only. Includes Corri, Dussek & Co.'s "Catalogue of New Music, 1795 & 1796" with prices. The musical text includes numerous alternate readings for pianos with "additional keys."
SSC-06823
$250