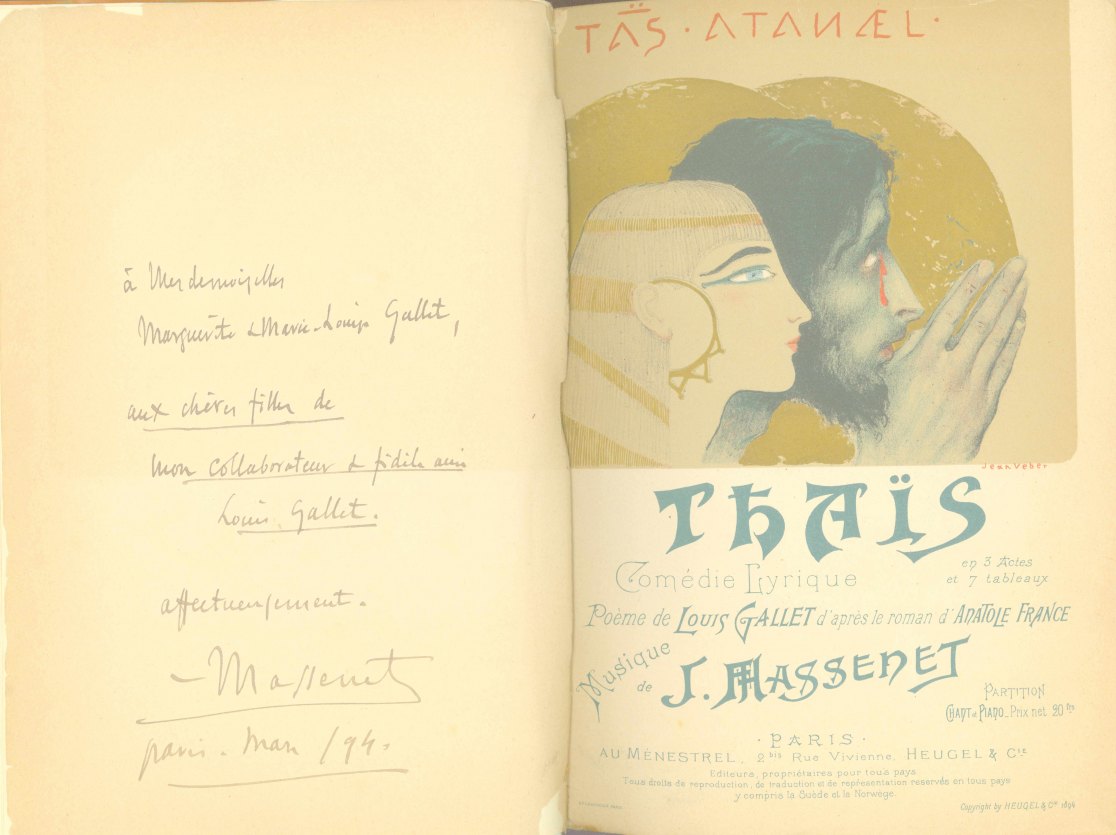 Enlarge Image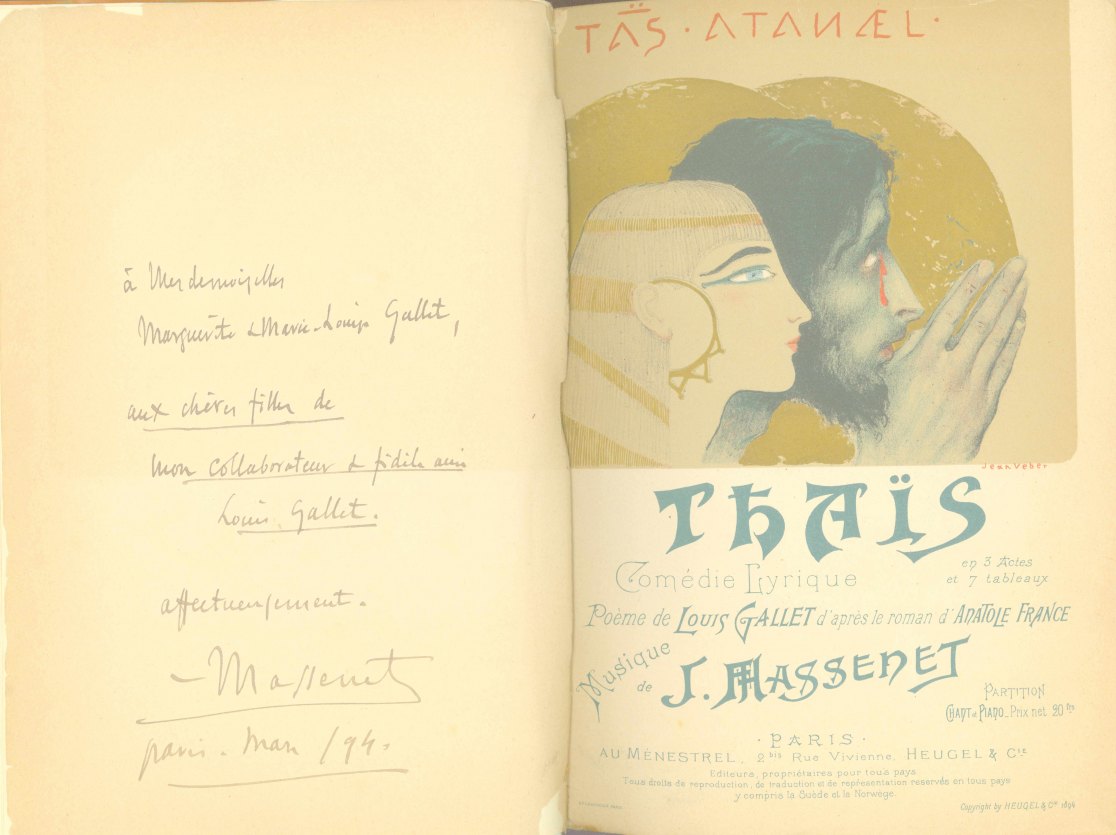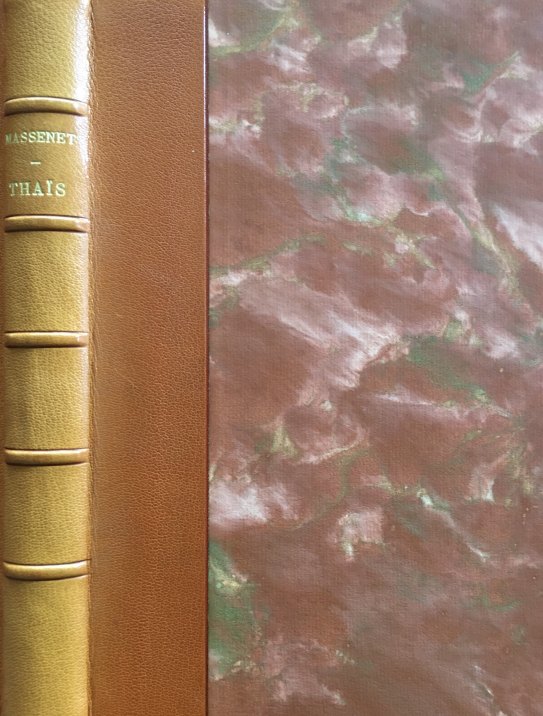 Massenet, Jules (1842-1912)
Thaïs. [Vocal score]
Heugel & Cie.: Paris, 1894.

first edition

of piano-vocal score. Quarto. 250 pp. Original wrappers bound in. Quarter-bound orange leather with marbled boards. Raised bands and gilt label at spine. Chips to wrappers (both laid down on backing paper); repaired tear to inscription page (just barely affecting one word). Otherwise very good.
Inscribed close to the premiere.
Inscribed to the daughters of librettist Louis Gallet during the month of the opera's premiere: à mesdemoiselles | Marguerite + Marie-Louise Gallet, | aux chéres filles de | mon collaborateur + fidele ami | Louis Gallet. | affectueusement. | -Massenet | Paris - mars/94.
Interestingly, Marguerite Gallet would go on to sing Fanny Legrand in premiere of the revised version of Massenet's Sapho in 1909.
This first-edition score retains the 18-page dance interlude Les amours d'Aphrodite at the start of the second act, which Massenet removed in his revisions of 1898. The dance caused controversy at the opera's premiere owing to a costume malfunction of Sibyl Sanderson's (the first Thaïs). Commentators on the opera routinely note the bold central section of this dance, which is in 5/4 time and uses the whole-tone scale.
The full orchestral and piano-vocal scores of Thaïs were both published by Heugel in 1894.
Gallet's libretto for Thaïs, which is based on a novel by Anatole France, deviated from normal practice by relying on assonance, rather than rhyme and meter, to structure and cohere the poetic text. The technique, which Gallet called poésie mélique, facilitated freer declamation.
SSC-06093
$1,650