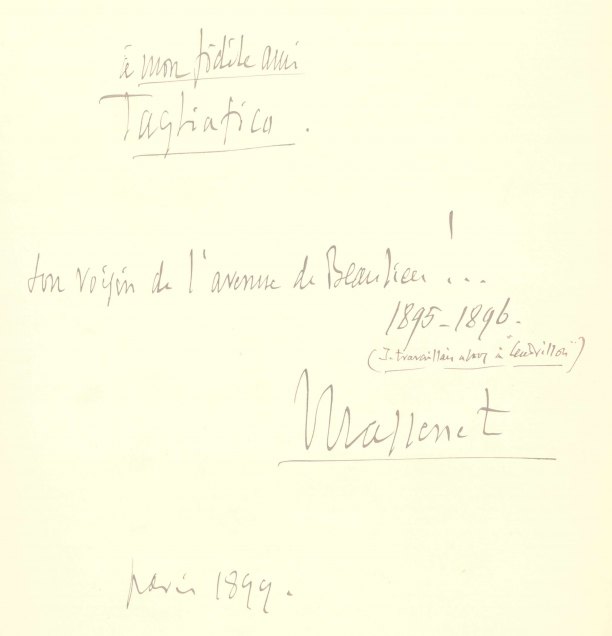 Enlarge Image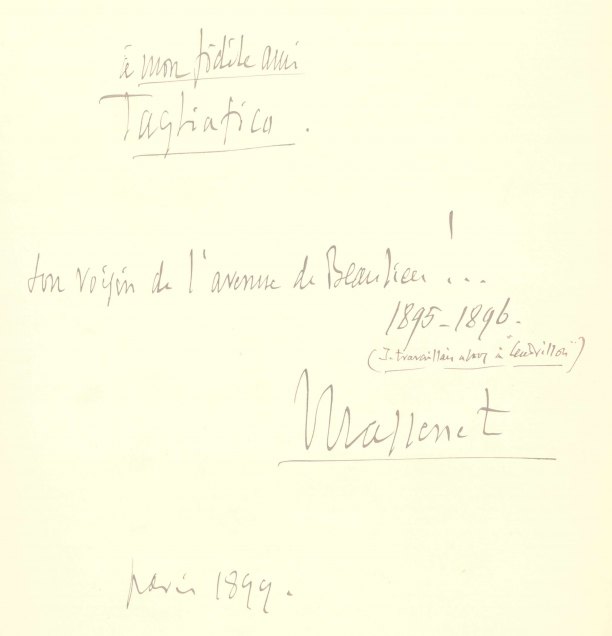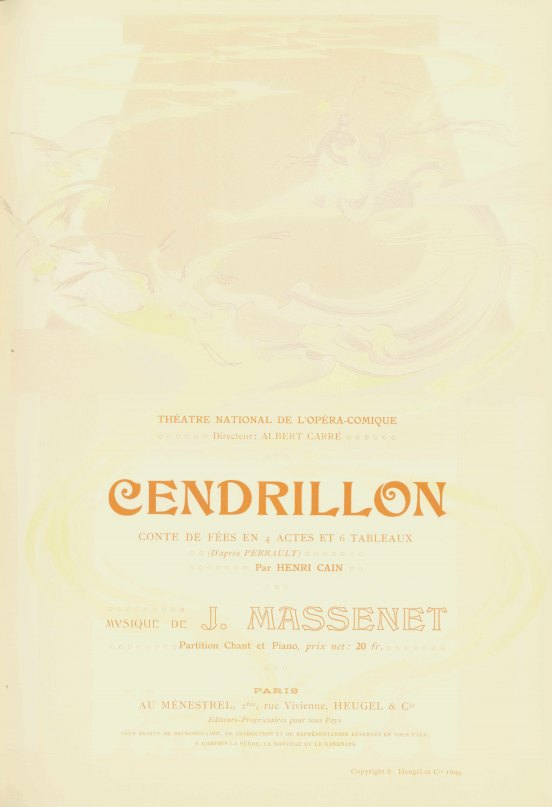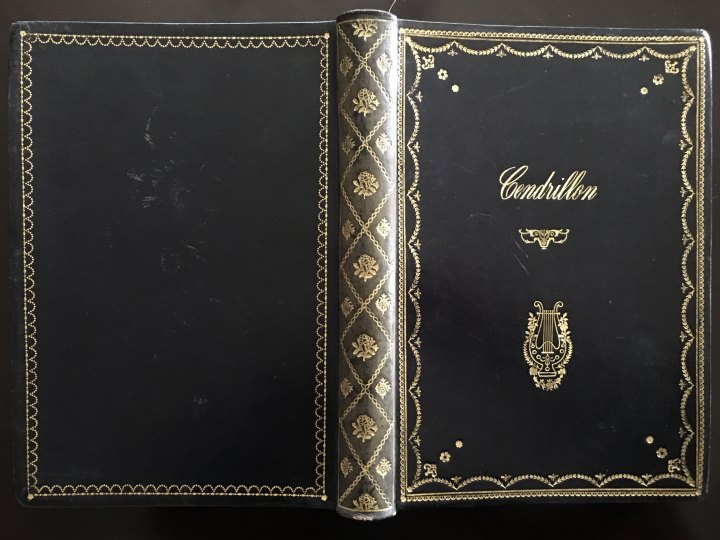 Massenet, Jules (1842-1912)
Cendrillon. [Vocal score]
Heugel & Cie: Paris, 1899. Pl.n: H. et Cie. 18,421.

first edition

of piano-vocal score. Small quarto. 366 pp. Soft black leather boards with gilt title and decorative stamping. Decorative floral gilt spine. In excellent condition and beautifully bound (spine a bit sunned and some scuffs to back board).
Inscribed to the tenor Joseph-Dieudonné Tagliafico (1821-1900) on the first blank:
a mon fidile ami | Taglifico. | son voisin de l'avenue de Beaulieu!... | 1895-1896 | (je travaillais alors a Cendrillon) | Massenet | Paris 1899.
This touching inscription indicates that Massenet is signing the score to his good friend and neighbor from 1895-1896, during which time he composed this opera.
This first-edition piano-vocal score dates to the same year as the opera's premiere. (It is unclear if Heugel also issued an orchestral score that year; the Bibliothèque National owns a full score published by Heugel and dated 1898, but no others like it seem to exist.)
With beautiful pastel-colored pages for cast and scene lists, including a vignette of a glass slipper on a pillow.
SSC-06077
$1,550