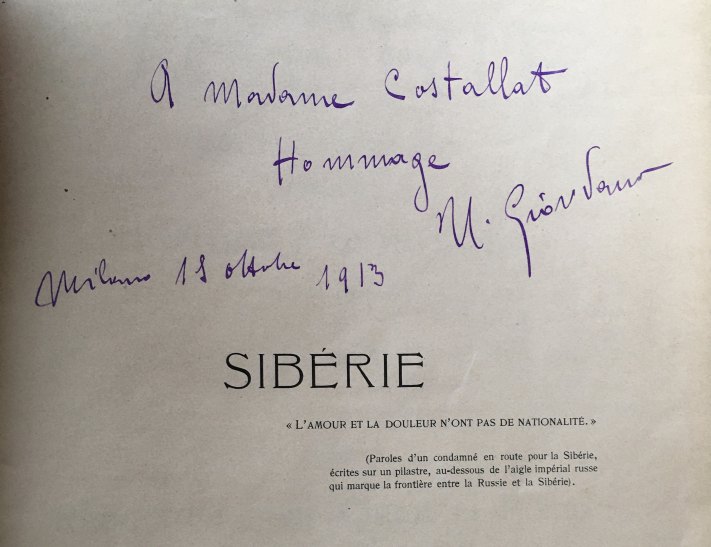 Enlarge Image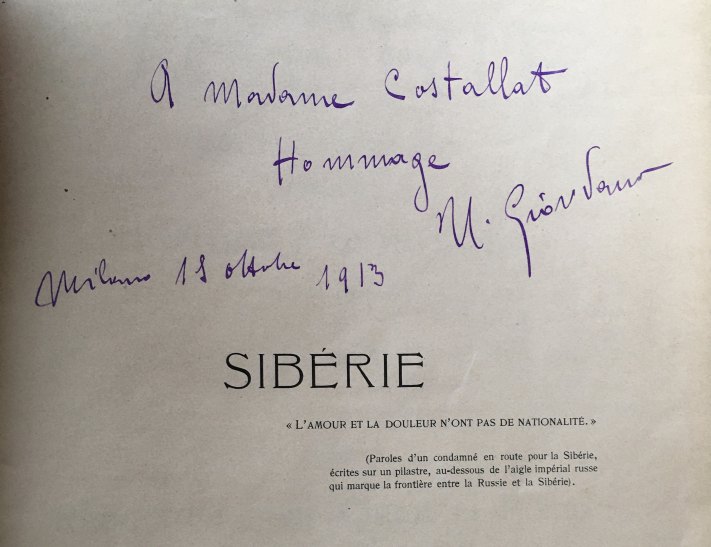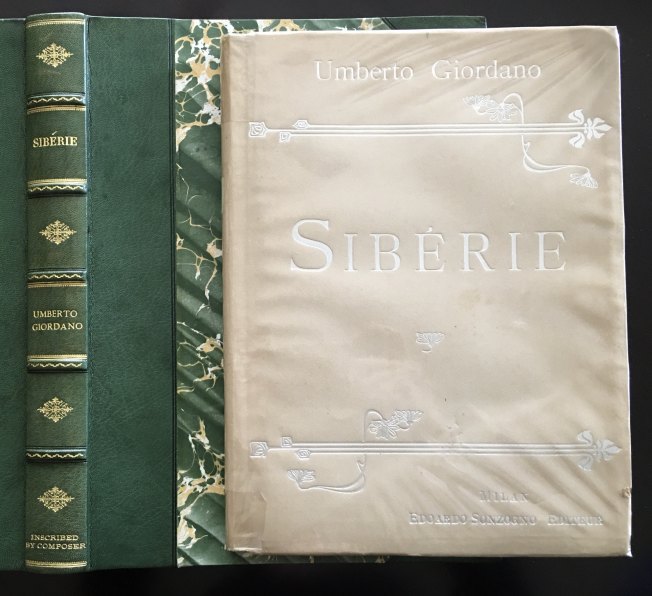 Giordano, Umberto (1867-1948)
Sibérie. Adaptation Français. [Vocal score]
Edouard Sonzogno: Milan, 1905. Pl.n: E 1234 S.

first edition

of French-language piano-vocal score. Large quarto. Limp boards with silver stamping and plastic covers. In an elegant half-green leather box with marbled boards and raised bands, gilt label, and gilt tooling at spine. In excellent condition.
Inscribed on the half-title page in the year of the opera's premiere and publishing:
A Madame Costallat | Hommage | M. Giordano | Milano 18 ottobre 1913
.
Siberia was Giordano's favorite work of his own composition. It was praised by Fauré and distinct among all his operas for having received a performance at the Paris Opéra (in 1911). This is a French-language piano-vocal score that was published two years after the opera's premiere at La Scala in 1903.
Madame Costallat may be the widow of the publisher Georges Costallat, who, after having partnered with the publisher Enoch for many years (at Enoch Frères & Costallat), founded his own firm in 1894 on the rue de la Chaussée d'Antin in Paris. Upon his death in 1901, his wife and daughter continued the business; it remained in operation through World War II.
SSC-06038
$600