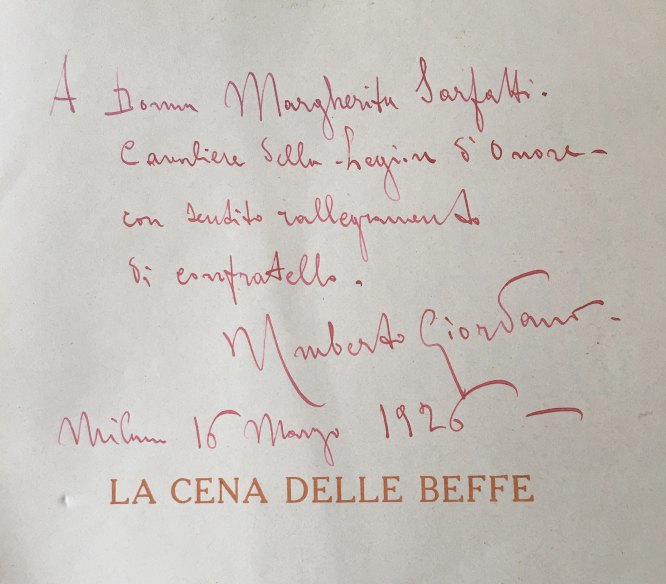 Enlarge Image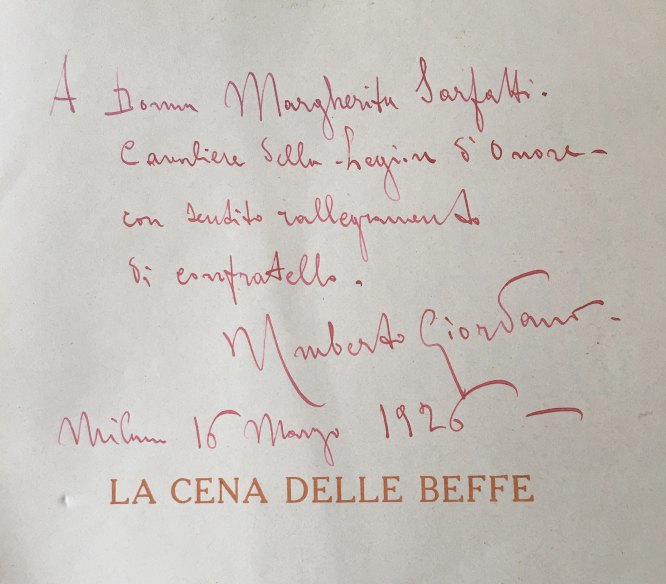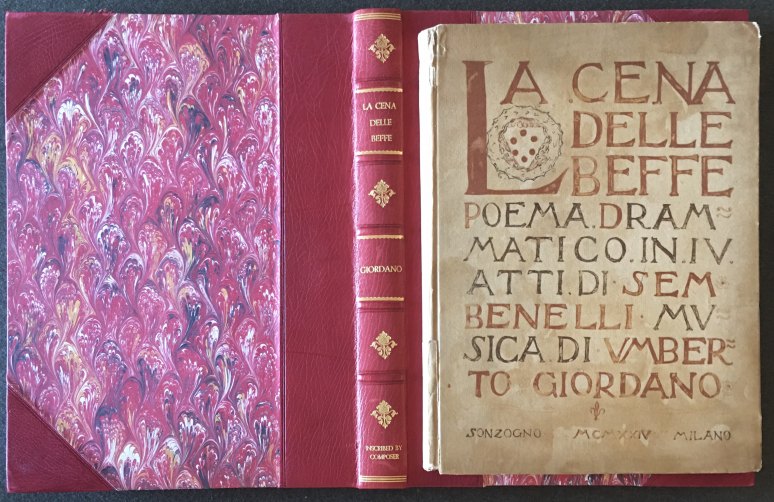 Giordano, Umberto (1867-1948)
La Cena delle Beffe. [Vocal score].
Sonzogno: Milan, 1924. Pl.n: M 2452 S.

first edition

of piano-vocal score. Small folio. 184 pp. Original brown paper boards. In an elegant half-bound red leather box with marbled boards and raised bands, gilt label, and gilt tooling at spine. Box is pristine. Score chipping at spine; conservatory stamp on title page. Otherwise very good and clean.
Inscribed, signed, and dated on the title page by the composer to Margherita Sarfatti:
A Donna Marghertia Sarfatti.|Cavaliere della Legion d'Onore - | con sendtio rallengramto | di confatrello, |Umberto Giordano| Milano 16 Marzo 1926
.
Margherita Sarfatti was an Italian journalist, art critic, and socialite, best remembered for her activities as a Fascist propogandist and as Benito Mussolini's longtime mistress. She wrote a biography of the dictator in 1924; its success was so great that it was published in 17 editions and 18 languages.
This is a first-edition piano-vocal score that dates to the year of the opera's premiere; it does not seem that a full orchestral score was ever published.
La Cena delle Beffe premiered at La Scala in 1924 with Toscanini conducting. It became one of Giordano's most successful operas and is considered by many today to be his finest dramatic work.
SSC-06034
$850