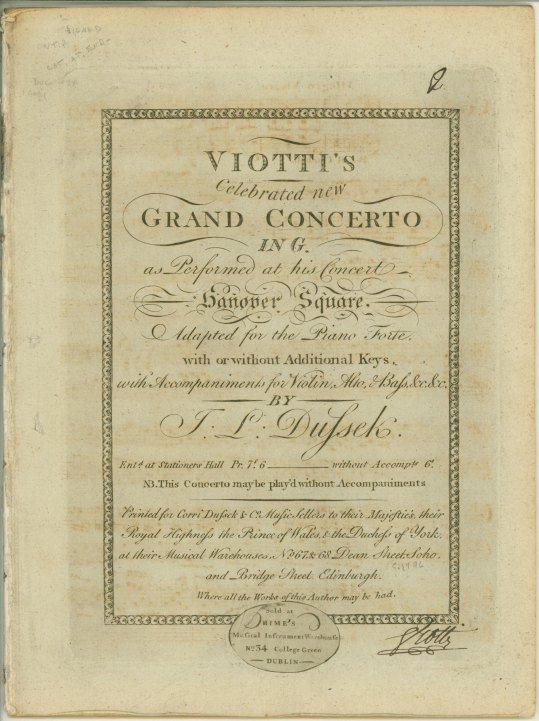 Click Image to Zoom
Enlarge Image
Viotti, Giovanni Battista (1755-1824) and arranged by J.L. DUSSEK (1760-1812)
Violin Concerto (White I: 23), arranged (White Ia: 7), "Viotti's Celebrated new Grand Concerto in G...Adapted for the Piano Forte, with or without Additional Keys, with Accompaniments for Violin Alto, & Bass, &c. by J. L. Dussek"
Corri, Dussek & Co.: London, [after 1796]. , n.p.n. Quarto. 22 pp. Disbound. Title page and last leaf partly detached, title page shows some bleedthrough, otherwise very good.
Signed on the title page: Viotti.
Piano part only. Frequent alternate passages for the "additional keys." Watermark "1794." Includes Corri, Dussek & Co.'s "Catalogue of New Music, 1795 & 1796" with prices. Paste-over on title page for Hime's, Dublin.
SSC-05784
$250