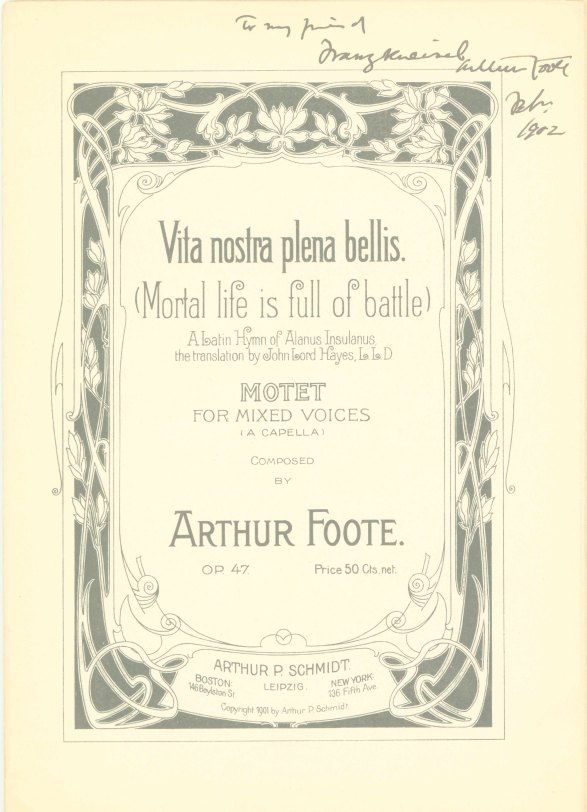 Click Image to Zoom
Enlarge Image
Foote, Arthur (1853-1937)
Vita nostra plena bellis. (Mortal life is full of battle). Motet for Mixed Voices. Op. 47.
Arthur P. Schmidt: Boston; Leipzig; New York, 1901. Pl.n: A.P.S. 5556.

first edition

. Small quarto. 31 pp. Original paper wrappers (with signature of former owner on front in ink). In excellent condition.
Inscribed, signed, and dated by Foote on the title page to noted violinist and teacher Franz Kneisel, who has been called "the father of chamber music in America": To my friend | Franz Kneisel | Arthur Foote | Febr. 1902.
The Kneisel Quartet premiered and programmed a great deal of Foote's chamber music. The composer once remarked that he "learned much from Kneisel through his suggestions as to practical points in composition."
SSC-05666
$140