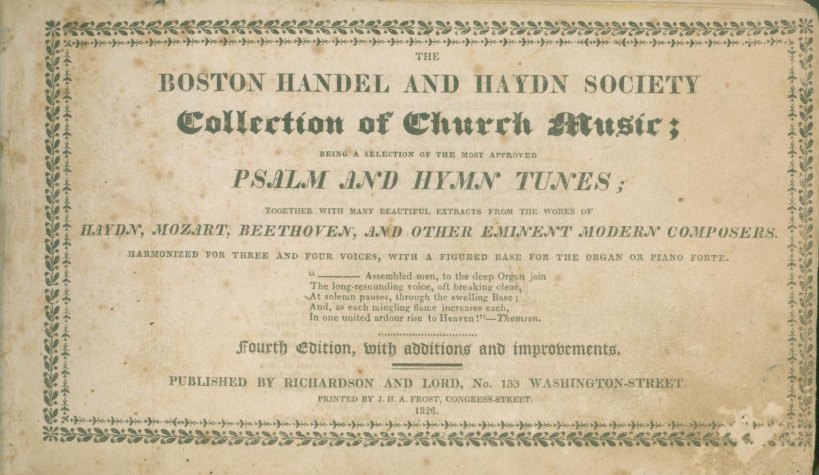 Enlarge Image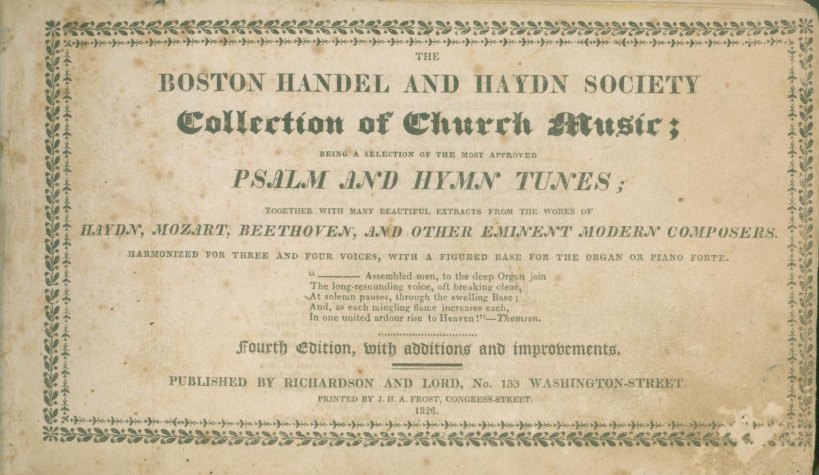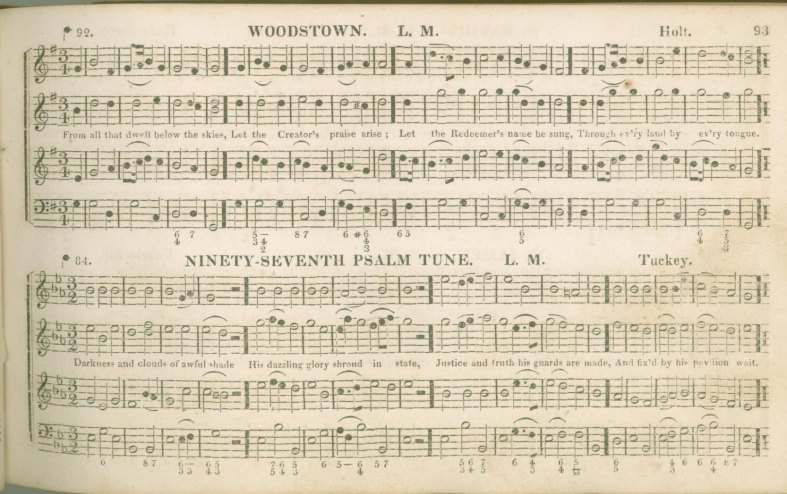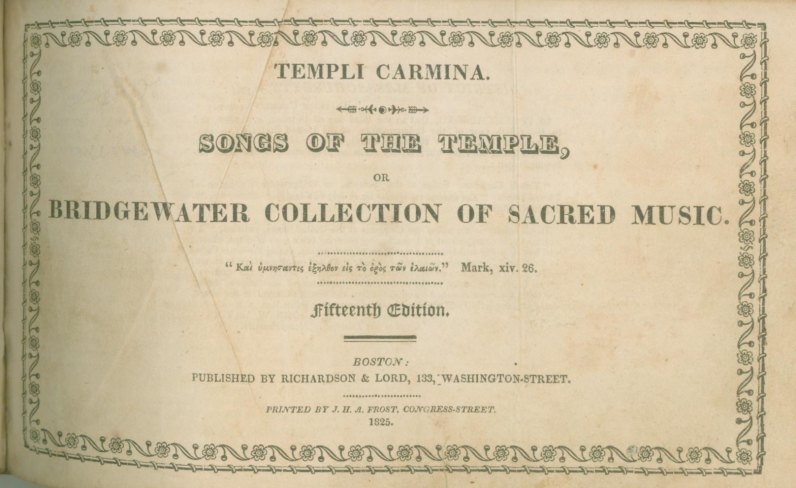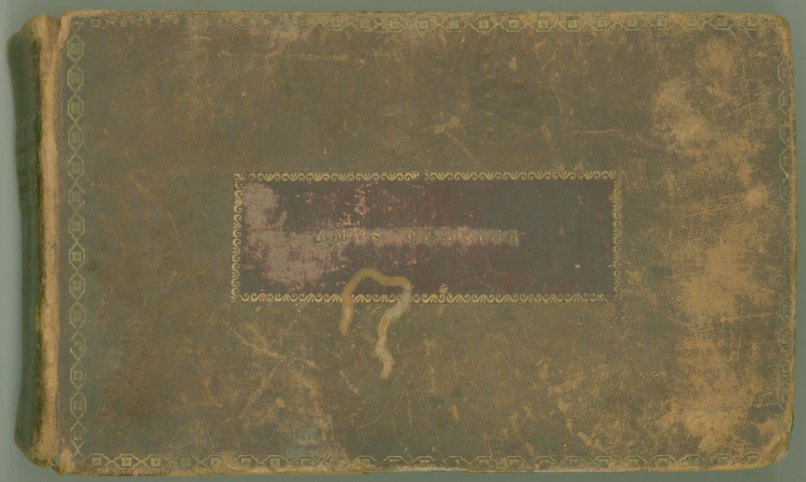 CHURCH MUSIC - EARLY AMERICAN EDITION
The Boston Handel and Haydn Society Collection of Church Music; being a selection of the most approved Psalm and Hymn Tunes; together with many beautiful extracts from the works of Haydn, Mozart, Beethoven, and Other Eminent Modern Composers.
Richardson and Lord: Boston, 1826. Fourth Edition. Oblong octavo. 335 pp. Original binding of full calf with gilt stamped borders. Leather labels on front and back boards. Boards heavily scuffed; front board with tear in leather (see images). Internally quite clean with only occasional spotting typical of age; title page more worn than the rest. Final page of index with loss at right side.
American banker Lowell Mason compiled this collection of church music based on an earlier British publication and persuaded the Boston Handel and Haydn Society to publish it in 1822. Despite the collection's enormous popularity -- a remarkable nineteen editions were issued through 1839 -- Mason published anonymously at the start, fearing that his reputation as a banker would suffer by his association with music. Early editions are not common and this edition, being among the earliest, does not bear his name.
Bound together with: Templi Carmina. Songs of the Temple, or, Bridgewater Collection of Sacred Music. Fifteenth Edition. Boston: Richardson & Lord, 1825. 337 pp. In good condition with a little spotting and creasing. Small professional repair to bottom of title page. This collection of sacred music seems to have been first issued in the early 1810s and enjoyed similar success as Mason's collection.
Lowell Mason would become the president of the Handel and Haydn Society, co-founder of the Boston Academy of Music, and music director of New York's Fifth Avenue Presbyterian Church. Early and modern detractors have argued that his promotion of European church music stifled a burgeoning American sacred style, but many New Englanders would not have been exposed to Classical music at all if not for his efforts. Mason also encouraged his children to realize their musical ambitions: his eldest son, Henry, was a founder of Mason and Hamlin pianos; his younger son, William, was a successful composer-pianist; and his grandson, Daniel Gregory, became a noted composer.
MUS-16050
$275