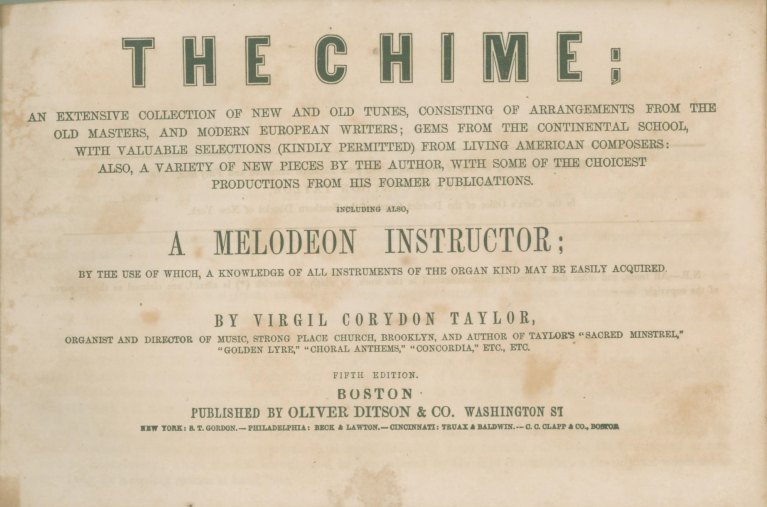 Enlarge Image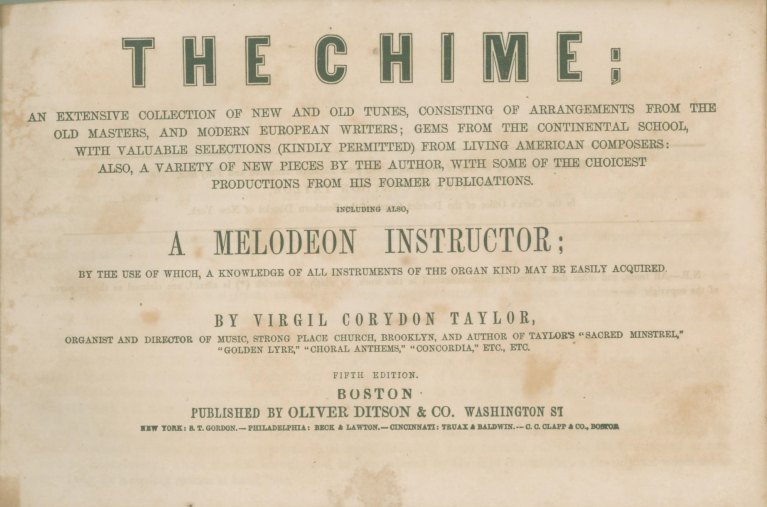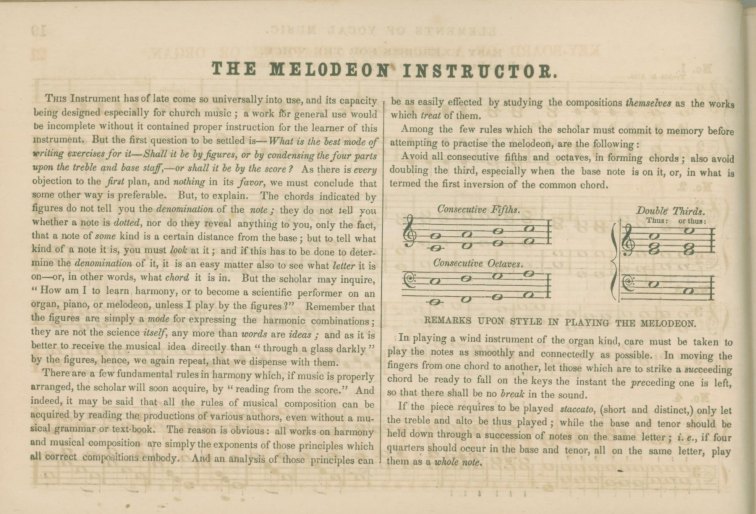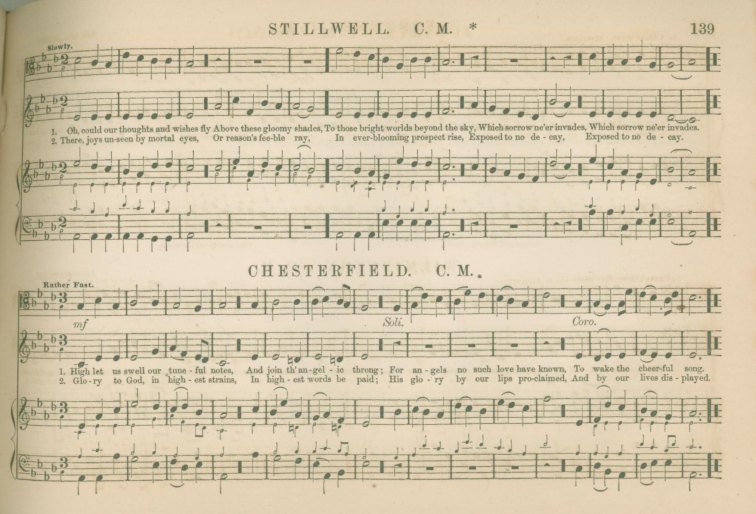 MELODEON TUTOR AND MUSIC
Taylor, Virgil Corydon (1817-1891)
The Chime; an extensive collection of new and old tunes…from the old masters, and modern European writers…with valuable selections (kindly permitted) from living American composers; also, a variety of new pieces by the author. Including also, A Melodeon Instructor; by the use of which, a knowledge of all instruments of the organ kind may be easily acquired.
Oliver Ditson & Co.: Boston, [after 1855]. Fifth Edition. Oblong small quarto. 367 pp. Quarter leather. In very good condition. Internally quite clean, save for spotting on title page and light bleed through typical of age throughout. Boards foxed with light wear. A crisp copy on the whole.
An expansive collection of American, English, and European psalm tunes and hymns presented with keyboard accompaniment and prefaced by two instructional introductions:
Simplification of the Elements of Vocal Music
(15 pp.) and
The Melodeon Instructor
(9 pp.).
The melodeon was a type of free-reed organ that became popular in homes and small churches in the mid nineteenth century. This Melodeon Instructor is among the earlier examples of tutors for the instrument.
The first edition of The Chime was published in 1854. We have been unable to identify the publication years of any subsequent editions.
Virgil Corydon Taylor was an American organist and hymnodist active in Connecticut, New York, and Iowa. He produced several music compilations in the 1840s and 1850s, including volumes of secular songs and choral anthems. The Chime enjoyed five editions in Taylor's lifetime and appears to have been his most successful publication.
MUS-16038
$125