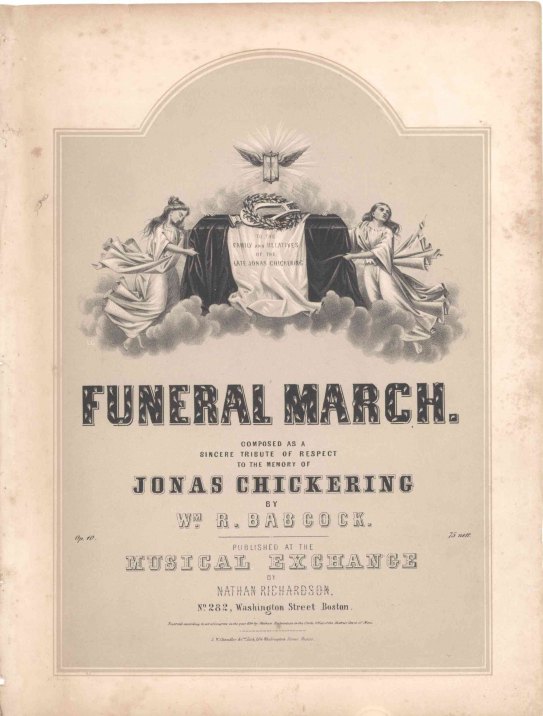 Enlarge Image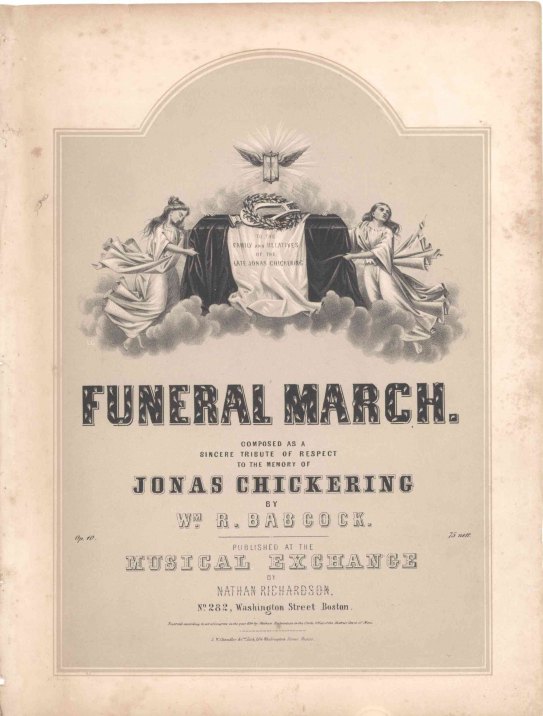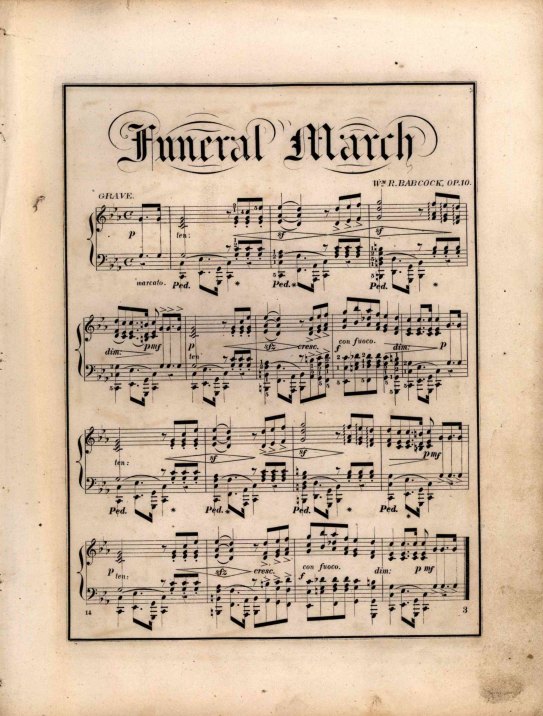 CHICKERING - FUNERAL MUSIC
Babcock, William R.
Funeral March. Composed as a Sincere Tribute of Respect to the Memory of Jonas Chickering. Op. 10.
Musical Exchange: Boston, 1854. Quarto. 5 pp. Disbound. Cover with light staining at margins and embossed dealer stamp at lower right corner. Pages detached; p. 5 a bit toned. Otherwise good. No portrait but possibly issued without.
A short piano piece to mark the passing of the American piano manufacturer Jonas Chickering. A black mourning border runs around the perimeter of each page of music.
Jonas Chickering was Boston's leading piano manufacturer for much of the first half of the nineteenth century. At the time of his death in 1853, his company had built over 12,000 pianos, many of which used his patented single-piece iron frame.
The composer of this little piece may have been a relation of Alpheus Babcock, an instrument maker who worked with Chickering and whose patented action Chickering adopted in some of his own models.
MUS-15304
$75