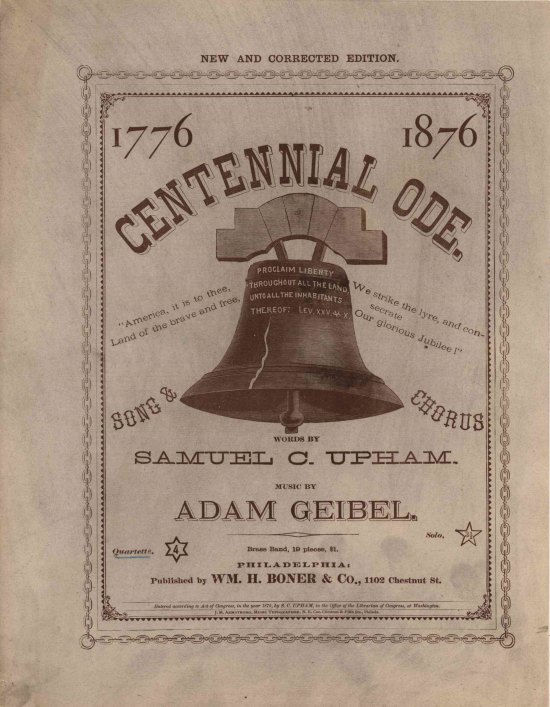 Enlarge Image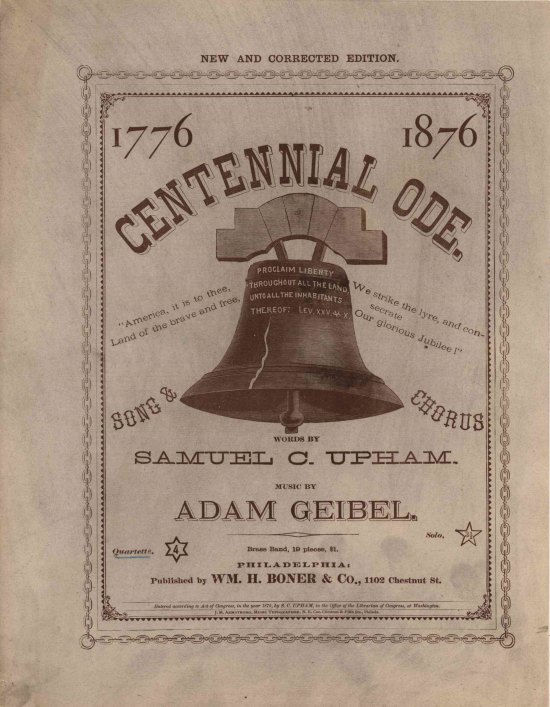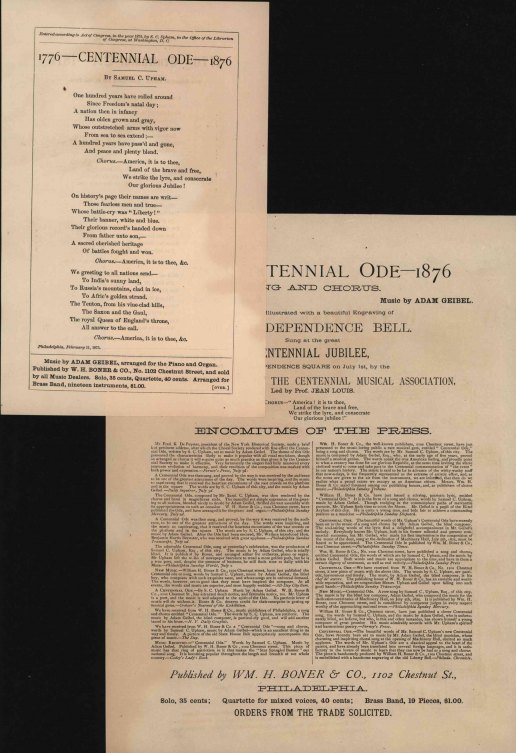 CENTENNIAL ODE
Geibel, Adam (1855-1933) and Samuel C. Upham, lyricist.
Centennial Ode. 1776 - 1876. Song and Chorus. Quartet. New and Corrected Edition.
Wm. H. Boner & Co.: Philadelphia, 1875. Quarto. 5 pp. + 2 pp. inserts (see description). Covers a bit dusty and beginning to separate at spine. Otherwise an excellent copy.
A patriotic song, here arranged for vocal quartet and piano, commemorating the centennial of the signing of the Declaration of Independence. Included are two original inserts: the first provides the lyrics of the ode in English on the recto and in German on the verso; the second is a list, entitled Encomiums of the Press, of brief excerpts praising the song.
Adam Geibel was a composer and organist who immigrated from Germany to America as a child. He was and remains best known for his sacred music.
MUS-15300
$65