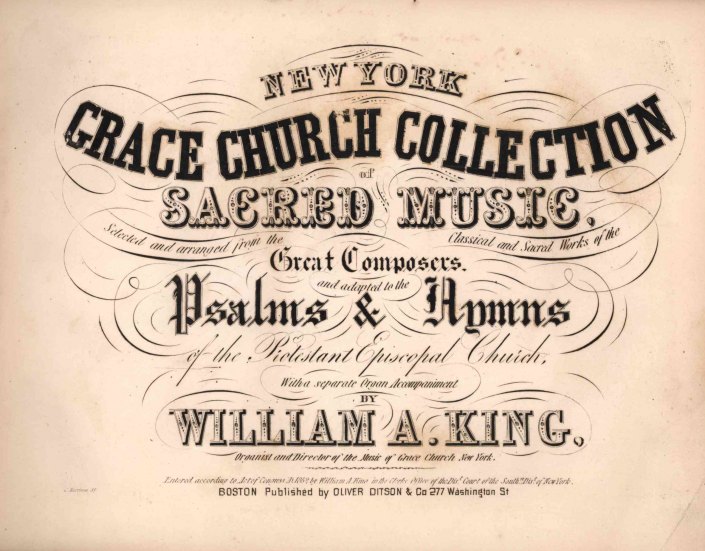 Enlarge Image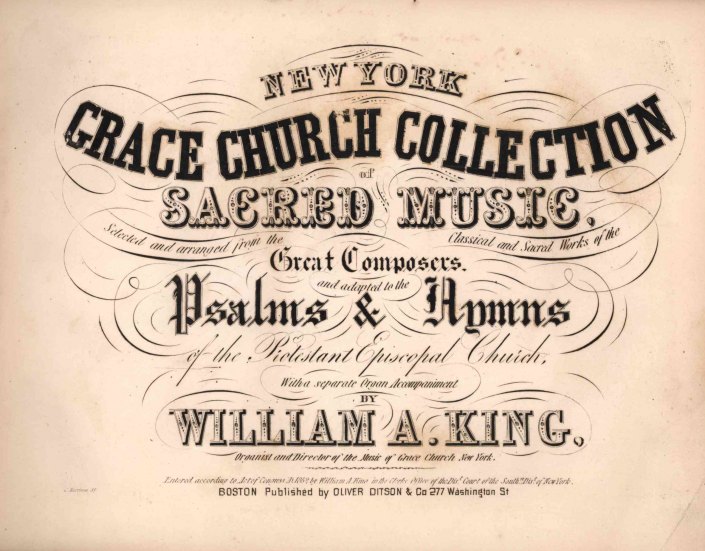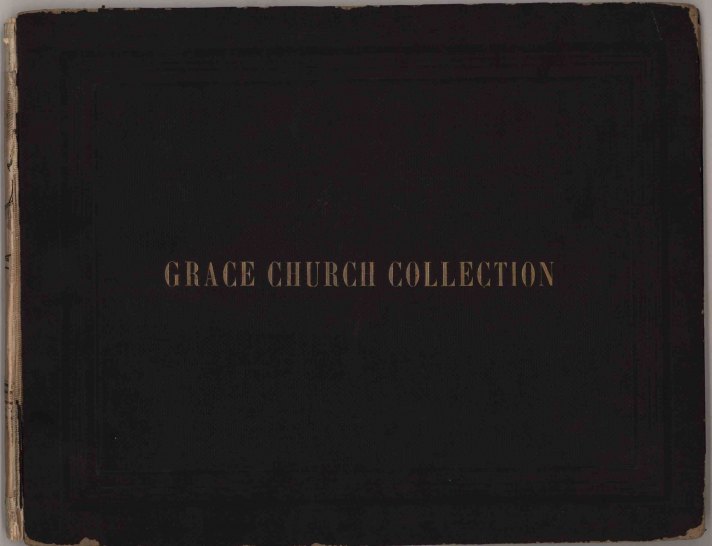 CHURCH MUSIC - NEW YORK GRACE CHURCH
King, William A.
New York Grace Church Collection of Sacred Music, Selected and arranged from the Classical and Sacred Works of the Great Composers, and adapted to the Psalms & Hymns of the Protestant Episocpal Church, With a separate Organ Accompaniment by William A. King.
Oliver Ditson & Co.: Boston, 1852. Engraved. Oblong quarto. 57 pp. Brown buckram boards with gilt title and imprinted panel. Backstrip not present. Front board detaching and a bit chipped around the edges. Ink transfer throughout. Table of contents at back with heavy bleedthrough from manuscript song on verso. Otherwise a nice volume.
An interesting piece of New York City church history, this volume contains hymns and psalm settings for four voices with English texts adapted from works by Mendelssohn, Beethoven, Mozart, Spohr, Schubert, Blumenthal, Thalberg, Hummel, Donizetti, Nicolai, and Fesca, among others.
There is also a two-page preface, written by a certain "B.W.C.M.," that explains how the music was chosen, and seeks to defend the musical reptuation of the church: While the music of Grace Church superiority has been universally accorded, some have erroneously fallen into the opinion that it is of an operatic character. The publication of this Book completely refutes so grave a charge.
Two pages of back end papers with manuscript song with French text, likely written by the former owner who has also signed the flyleaf.
MUS-15237
$40