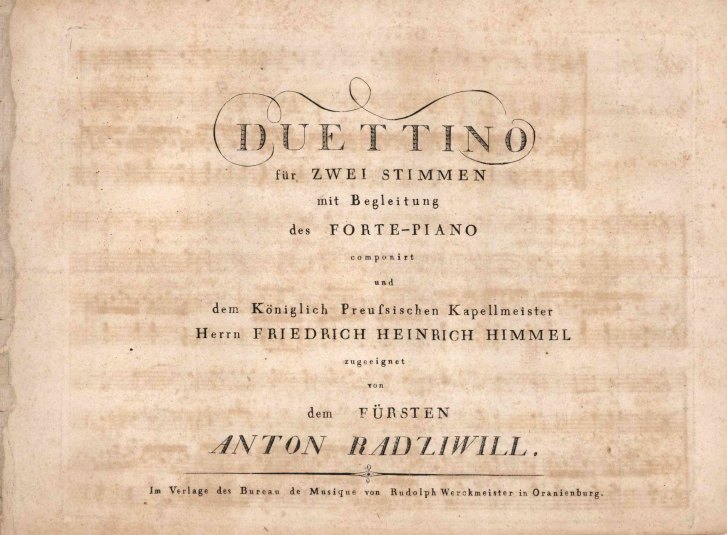 Enlarge Image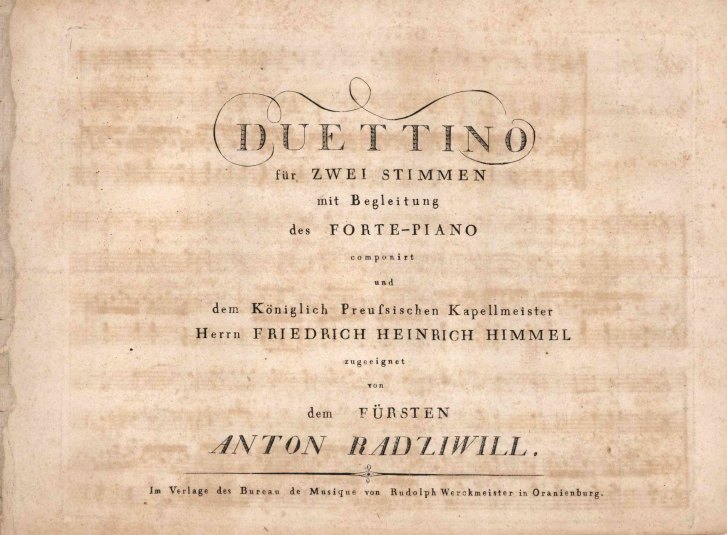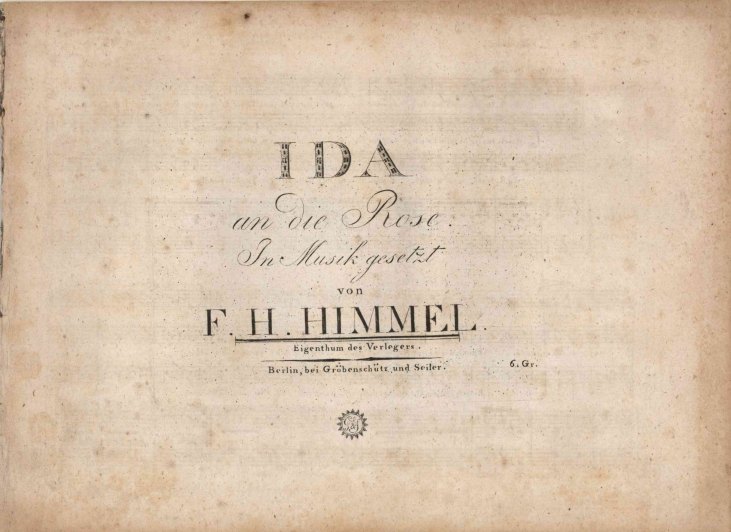 Himmel, Friedrich Heinrich (1765-1814)
Duettino Für Zwei Stimmen Mit Begleitung Des Forte-Piano. ["Im Hohen Schilfe"].
Bureau de Musqiue von Rudolph Werckmeister: Oranienburg, 1835 [as per WorldCat]. Pl.n 13. Engraved. Oblong quarto. 3 pp. Detached. Unevenly trimmed at bottom and side (not affecting). Some bleedthrough and transfer, but music clear and legible with deep impressions.
A duet for two unspecified voice types (both parts written in treble clef) and in 6/8 time.
Sold together with: Himmel, Friedrich Heinrich. Ida an die Rose. [Trio for Soprano, Tenor, and Bass with Piano Accompaniment]. Gröbenschütz und Seiler: Berlin, c 1814 [as per WorldCat]. Engraved. Oblong quarto. 5 pp. Disbound. A nice copy with deep impressions. Title page detached. Foxing throughout, mostly at margins. Right edges a little unevenly trimmed (not affecting).
MUS-15195
$25