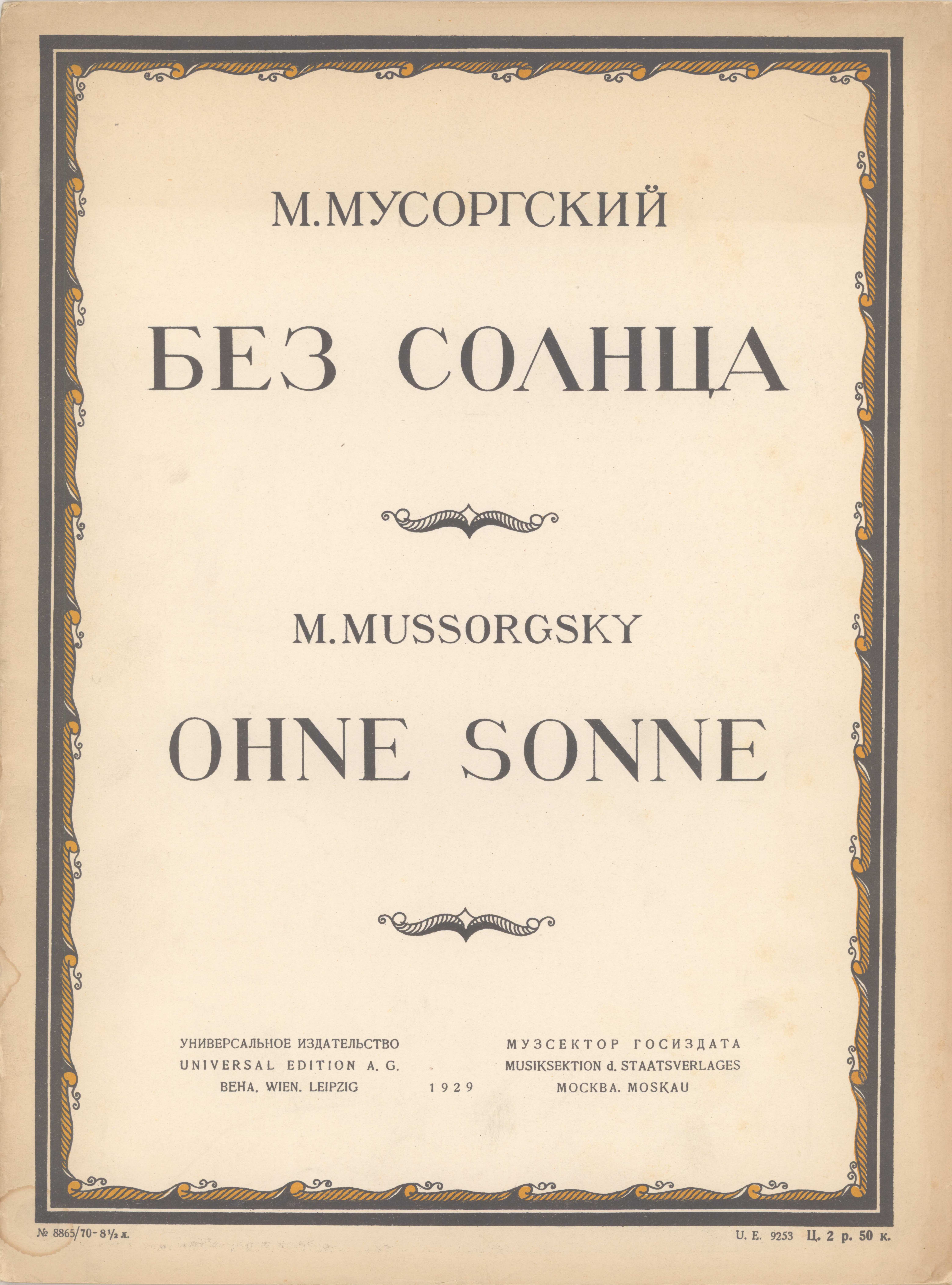 Click Image to Zoom
Enlarge Image
Mussorgsky, Modeste (1839-1881), and D. Ussow, German translations
Ohne Sonne. Für 1 Singstimme Und Klavier.
Universal Edition A. G: Wien, Leipzig, 1929. Pl.n U.E. 9253. Quarto. 24 pp. With a foreward and text underlay in both Cyrillic and German. In excellent condition. Front cover a bit toned at edges with a minor water stain at lower left (only just affecting).
With occasional critical notes in the lower margin, indicating differences between the original manuscript and the published edition.
Additional publisher information on cover: Musiksektion d. Staatsverlages: Moscow, 1929. There is a second plate number on all pages corresponding to this house: M. 8865 r.
MUS-15194
$25