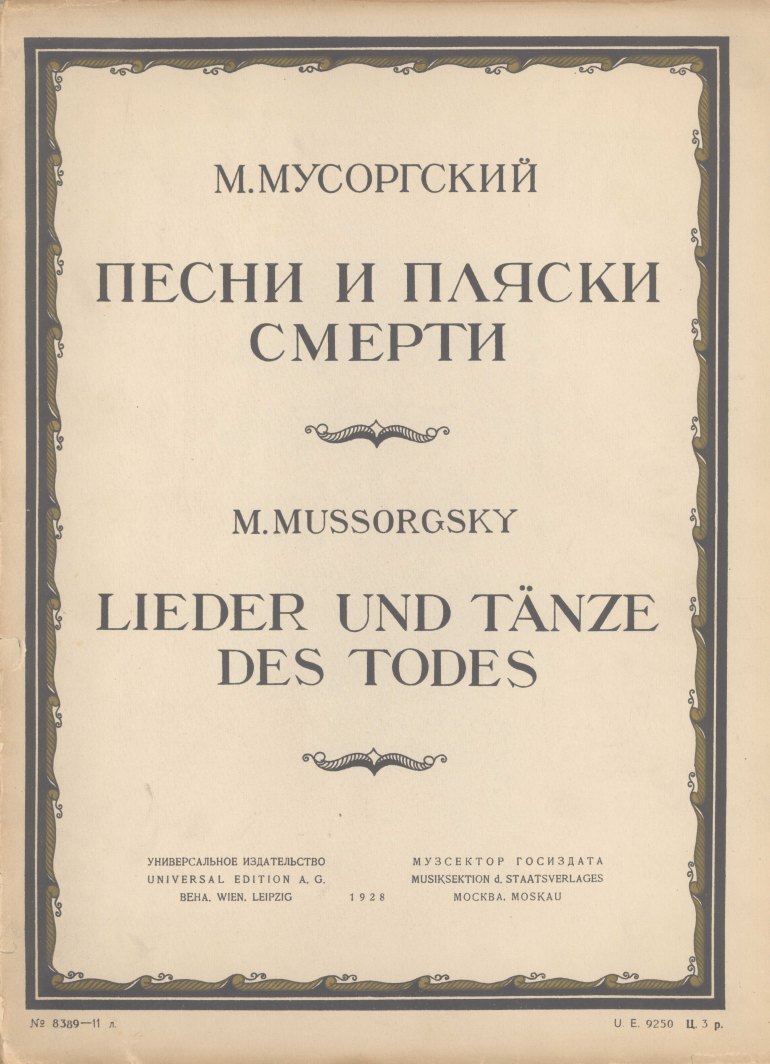 Click Image to Zoom
Enlarge Image
Mussorgsky, Modeste (1839-1881) and D. Ussow, German translations.
Lieder und Tänze. Für 1 Singstimme und Klavier.
Universal Edition A. G.: Wien, Leipzig, 1928. Pl.n: U.E. 9250. Quarto. 39 pp. With a foreward and text underlay in both Cyrillic and German. Front cover detached and a bit dusty. Otherwise a clean copy in very good condition.
With occasional critical notes in the lower margin, indicating differences between the original manuscript and the published edition.
Additional publisher information on cover: Musiksektion d. Staatsverlages: Moscow, 1929. There is a second plate number on all pages corresponding to this house: M. 8389I r.
MUS-15193
$20