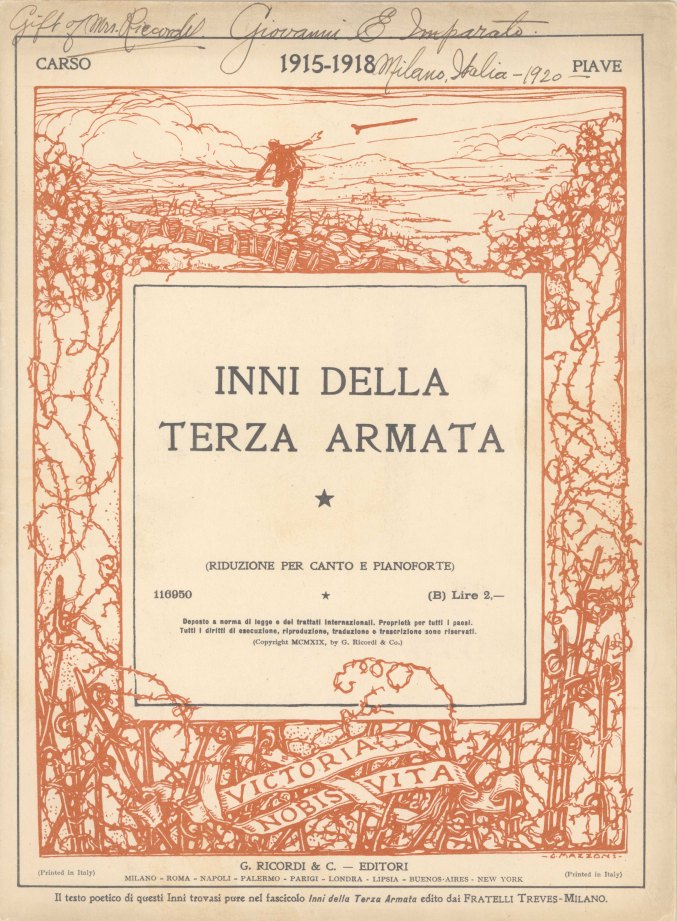 Click Image to Zoom
Enlarge Image
WORLD WAR I - ITALIAN ARMY SONGS
Inni Della Terza Armata. (Riduzione per Canto e Pianoforte)
G. Ricordi & C.: Milan, 1919. Pl.n: 116950. Apparently the first and only edition. Quarto. 29 pp. In very good condition. With note and signature of former owner at top of cover.
A collection of seven Italian war songs connected to the Third Army, all by different composers and dating from 1915-1918.
A note from the former owner on the cover reads Gift of Mrs. Ricordi suggesting this was given to him by the publisher's wife.
MUS-15186
$35