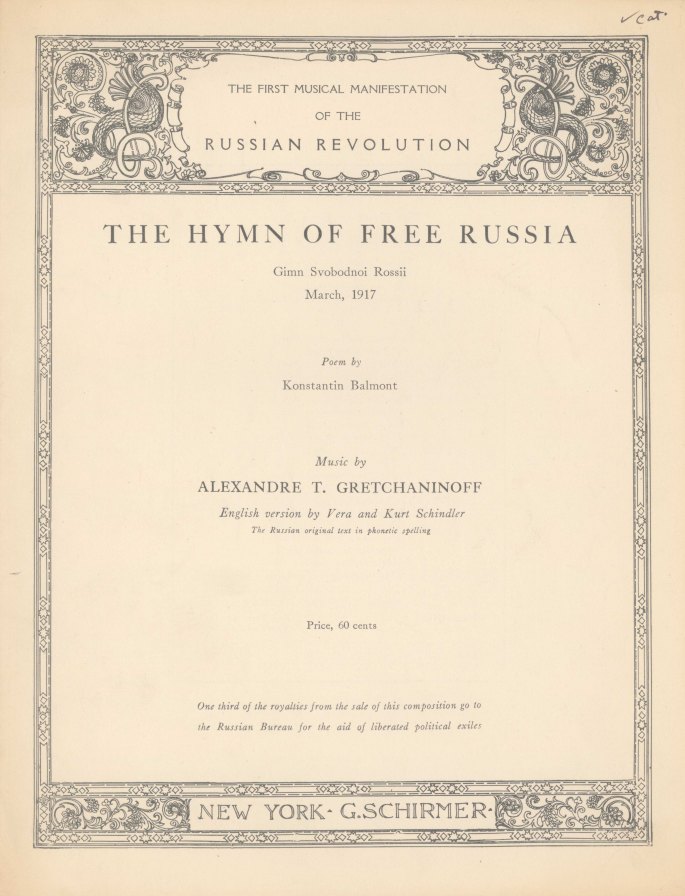 Click Image to Zoom
Enlarge Image
Gretchaninoff, Alexander (1864-1956) and Konstantin Balmont, poetry.
The First Musical Manifestation of the Russian Revolution. The Hymn of Free Russia. (Gimn svobodnoi Rossii)
G. Schirmer: New York, 1917. Pl.n: 27558.

first edition

. Small quarto. 6 pp. With text underlay in English and Russian. A crisp copy in excellent condition. Small manuscript note at top of title page (not affecting) and very minor stain on p. 5.
With an especially attractive cover page, bearing a decorative border and a message to the buyer: One third of the royalties from the sale of this composition go to the Russian Bureau for the aid of liberated political exiles.
MUS-15183
$25