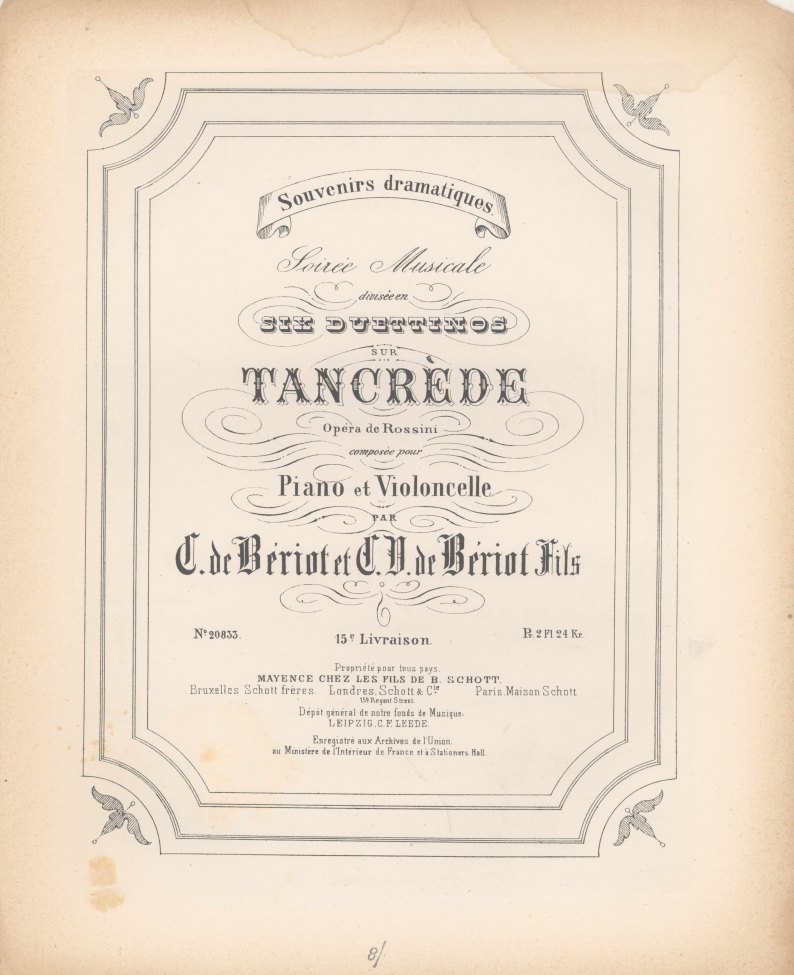 Click Image to Zoom
Enlarge Image
Bériot, Charles De (1802-1870) and Charles-Wilfrid de Bériot; Gioacchino Rossini
Souvenirs dramatiques. Soirée Musicale divisée en Six Duettinos sur Tancrède, Opéra de Rossini, composèe pour Piano et Violoncelle par C. de Bériot et C. D. de Bériot Fils.
Chez les Fils de B. Schott: Mayence, c 1870 (Publication date as per WorldCat). Pl.n: 20833.Po.20112. Engraved. Quarto. 7 pp. [vlc part] + 19 pp. [pno part]. Water stain at top of all pages and edge wear to most. A few stains throughout with some foxing/toning at margins. Music quite clean.
Charles De Bériot often enlisted the help of another composer to write the piano parts of his chamber music; in this case, it was his son, Charles-Wilfried, whom he shared with the celebrated soprano Maria Malibran.
MUS-15150
$45