Enlarge Image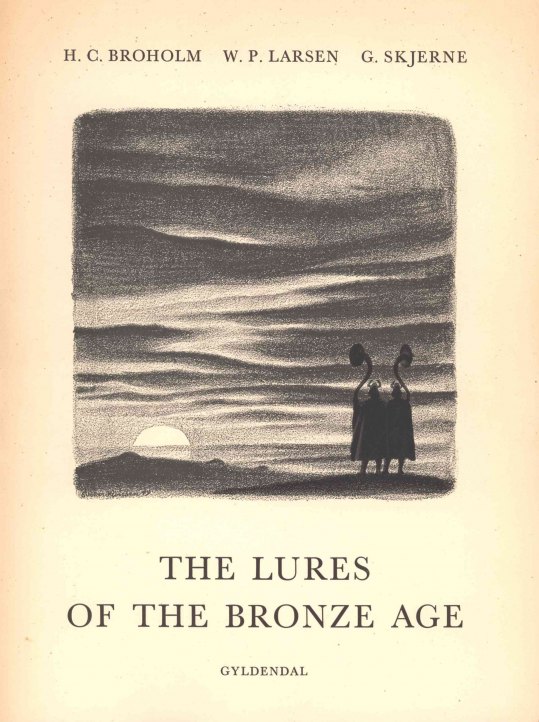 LUR - BOOK AND MUSIC
Børresen, Hakon (1876-1954)
Raadhus-Intrada for Lurer og Orkester. [Piano reduction of a work for 4 lurer and orchestra.]
Samfundet til Udgivelse af Dansk Musik: Copenhagen, 1930. 5 pp. In excellent condition.
Hakon Børresen (1876-1954) was a Danish composer and conductor who gave lessons to King Frederik IX.
Sold together with:
Broholm, H.C. and William P. Larson and Godtfred Skjerne. The Lures of the Bronze Age: an Archaeological, Technical and Musicological Investigation. Gyldendalske Boghandel: Copenhagen, 1949. Folio. 129 pp. Wrappers in cardboard sleeve. Front cover slightly separating at top and sleeve shows wear; otherwise fine.
MUS-15054
$40