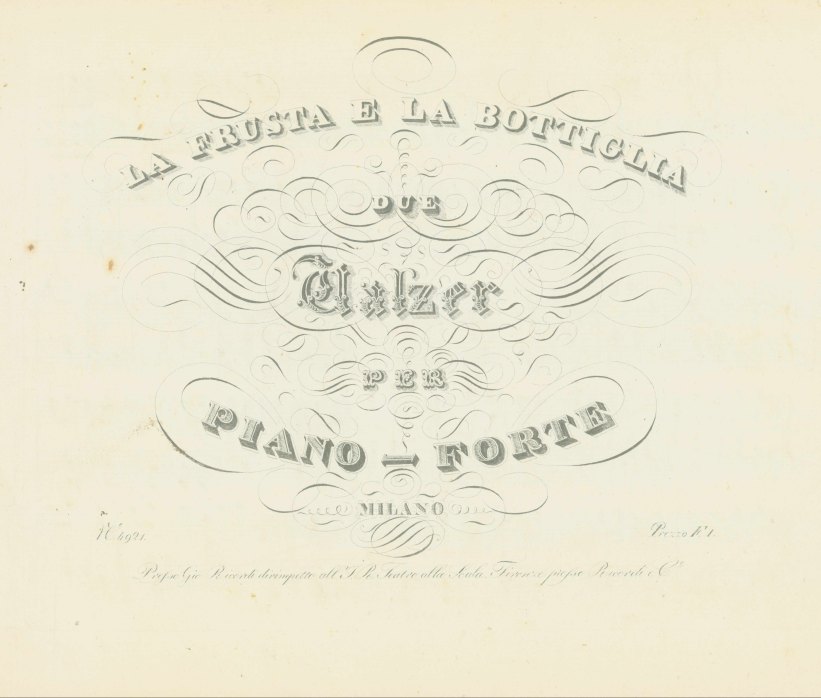 Click Image to Zoom
Enlarge Image
TWO UNATTRIBUTED WALTZES
La Frusta e la Bottiglia. Due Walzer per Piano-Forte.
Ricordi: Milan, [c 1830]. Pl.n: 4921. Oblong quarto. 5 pp. Disbound with paper repairs at inner margins (not affecting). In very good condition.
Published in or around 1830, based on the plate number.
These waltzes have long been missing an attribution: in a list of new Ricordi publications in the Gazzetta privilegiata di Milano, Volume I, of 1830, all of the pieces are listed with their composer's name, except for this one, which is only advertised with its title.
MUS-14937
$35