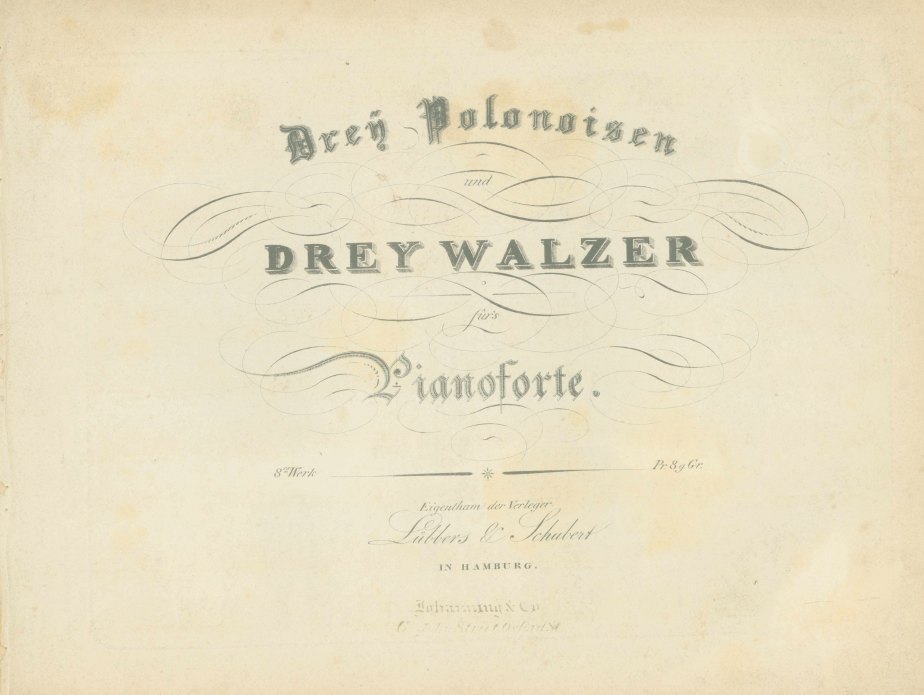 Click Image to Zoom
Enlarge Image
SIX DANCES FOR PIANO
Dreÿ Polonoisen und Drey Walzer für's Pianoforte.
Lübbers & Schubert.: Hamburg, n/d. Engraved. Oblong quarto. Disbound. Very minor ink transfer and a little spotting. Overall good.
An unattributed and undated group of waltzes and polonaises for keyboard. Likely published before 1860; Lübbers & Schubert seem to have been in business in the first half of the nineteenth century.
MUS-14924
$40