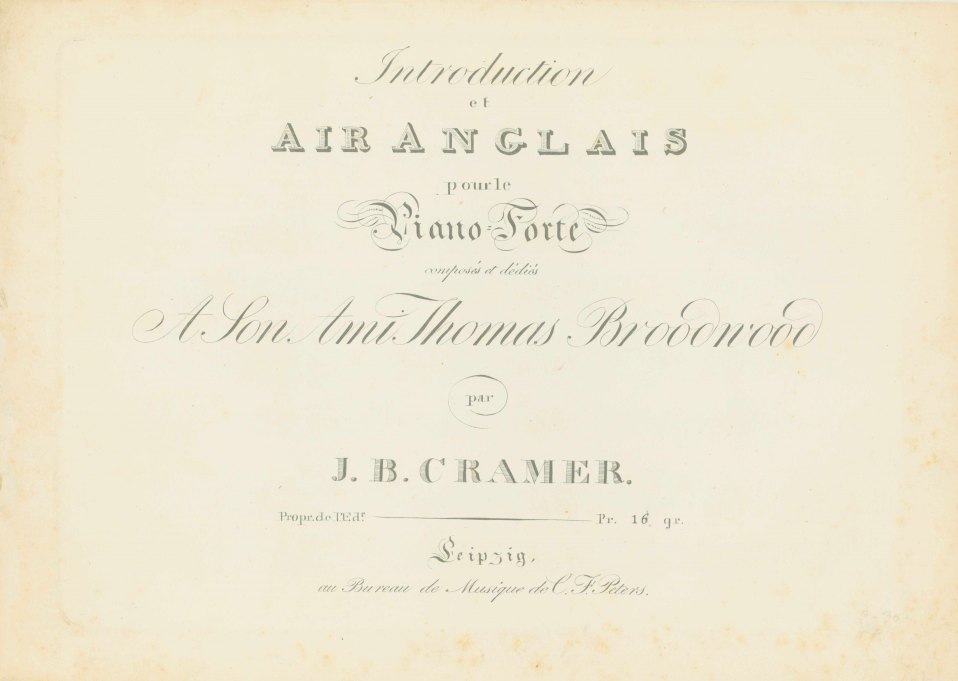 Click Image to Zoom
Enlarge Image
Cramer, J.B. (1771-1858)
Introduction Et Air Anglais Pour Le Piano Forte, Composés Et Dédiés A Son Ami Thomas Broodwood [sic]. [Op. 65].
Bureau de Musique de C.F. Peters: Leipzig, [1823]. Pl.n 1752. Engraved. Early edition. Oblong quarto. 14 pp. Disbound; title page detached. Some foxing, but otherwise a very nice and crisp copy.
Published in October 1823, as per Mulligan's thematic catalogue of Cramer's works. The first edition was published by Goulding, D'Almaine, Potter, & Co. in March of the same year.
MUS-14911
$40