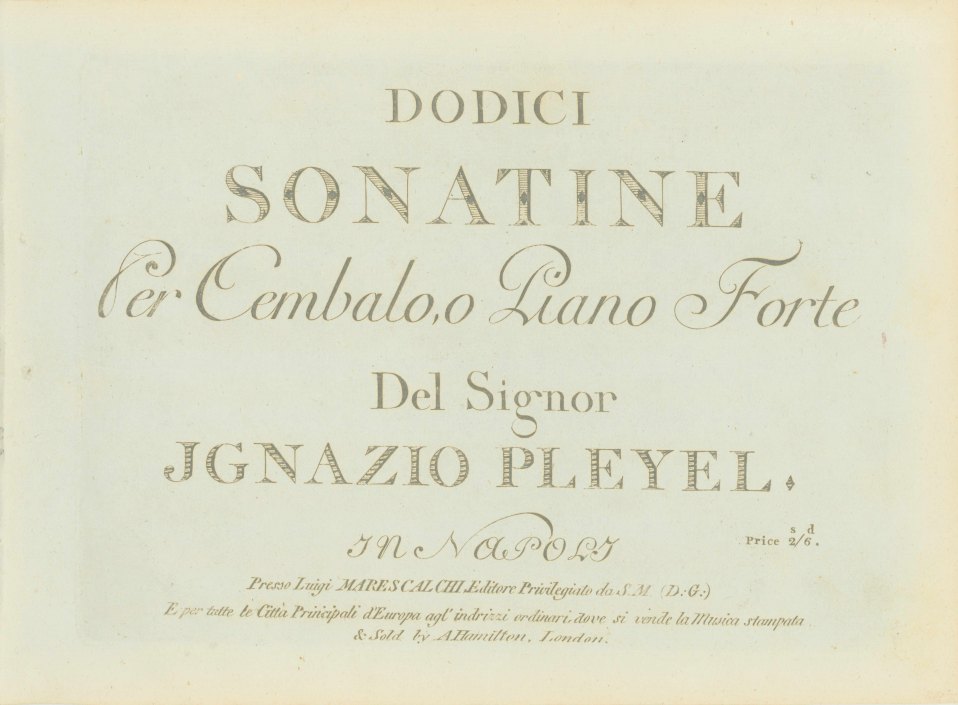 Click Image to Zoom
Enlarge Image
Pleyel, Ignaz (1757-1831)
Dodici Sonatine per Cembalo, o Piano Forte
Luigi Marescalchi: Naples, [c 1786-1799]. Engraved. Oblong quarto. 10 pp. Disbound. In very good condition with just a few pencil markings. Final blank page creased and worn.
Luigi Marescalchi began publishing in Florence in 1770, single-handedly reviving Italian music publishing after seven decades of inactivity. After obtaining an exclusive royal license to publish in Naples in 1785, he and his brother Francesco ran a successful business there as publishers, copiers, music renters, and instrument dealers. They were also very likely the first to publish Mozart's music in Italy.
Though undated, this Pleyel score must have been published between 1786 and 1799, when Marescalchi operated in Naples.
MUS-14906
$200