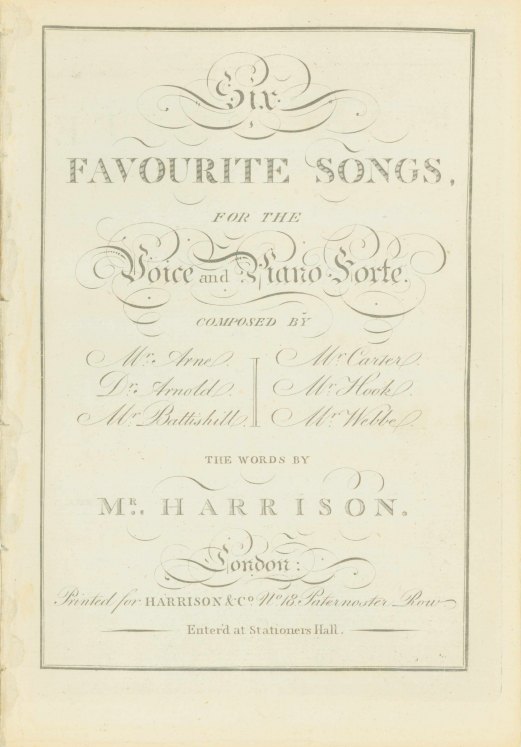 Click Image to Zoom
Enlarge Image
EIGHTEENTH-CENTURY SONGS
Six Favourite Songs, for the Voice and Piano Forte. The Words By Mr. Harrison.
Harrison & Co.: London, [1797]. Engraved. Octavo. 14 pp. + contents page at front. Disbound. A crisp copy in very good condition with only minor ink transfer.
A set of six songs by six different composers, all with words by "Mr. Harrison":
Mr. Arne: "The Season of Love"
Dr. Arnold: "William"
Mr. Battishill: "Red and White"
Mr. Carter: "Rosy Morning"
Mr. Hook: "I Love Them All"
Mr. Webb: "The Nonpariel"
Publication date as per WorldCat.
MUS-14863
$175