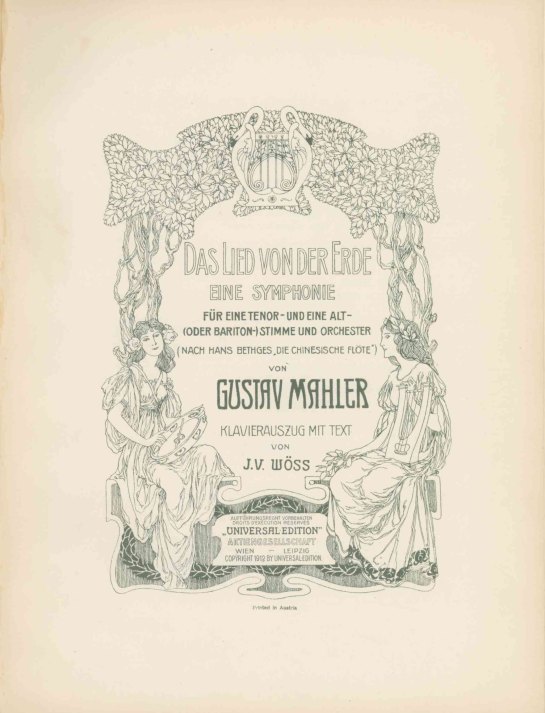 Enlarge Image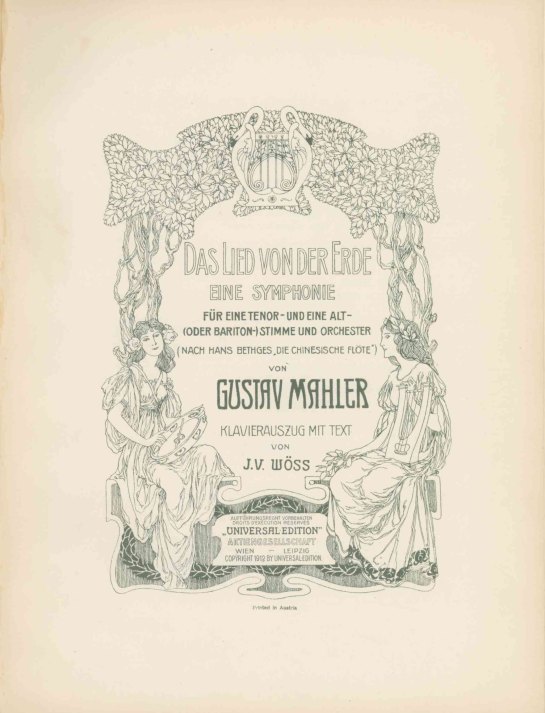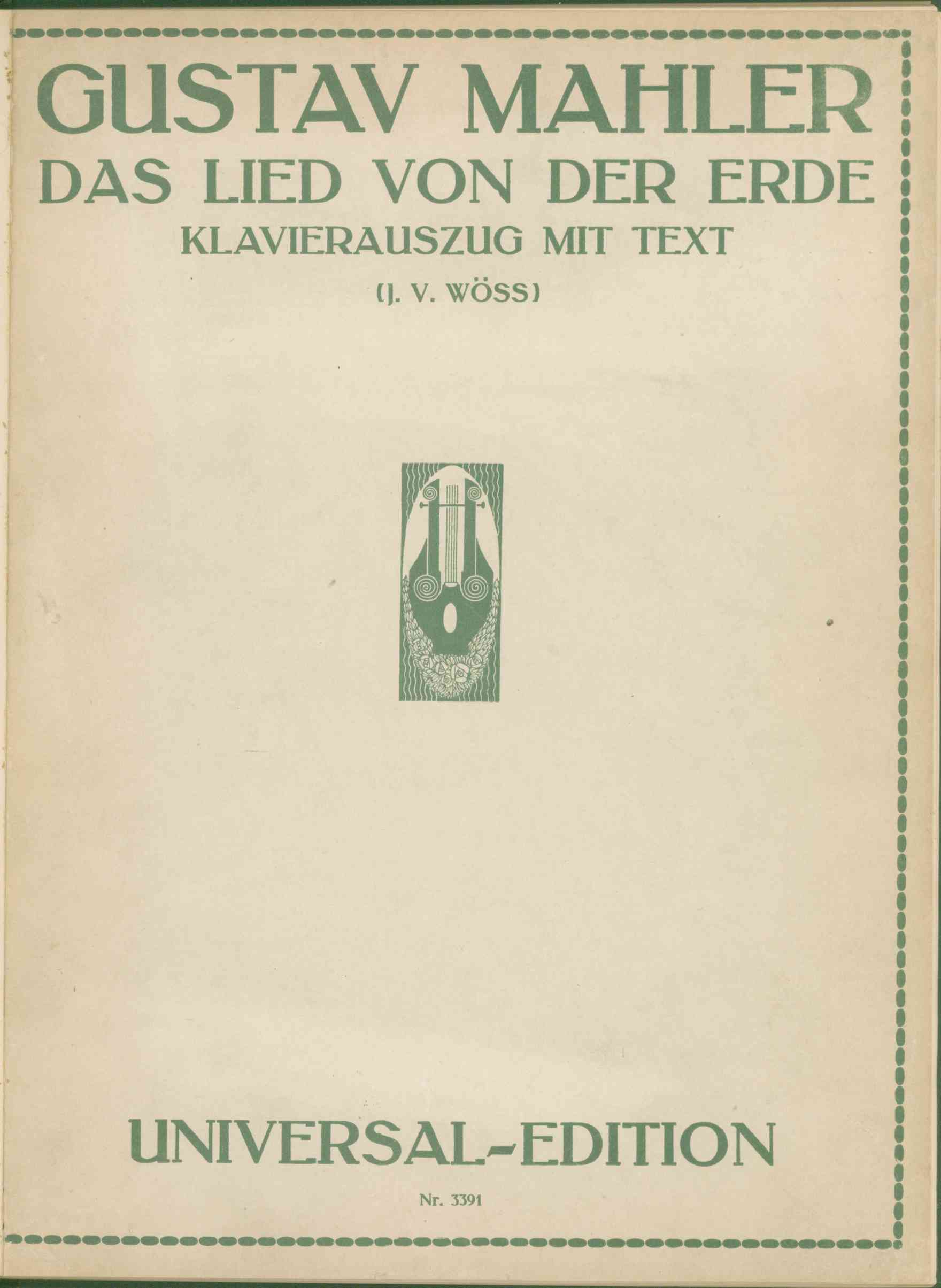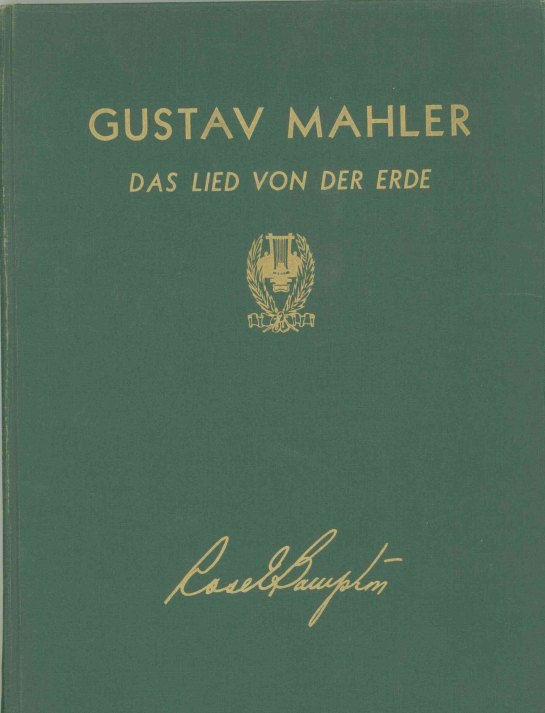 Mahler, Gustav (1860-1911)
Das Lied von der Erde. Klavierauszug mit Text von J. W. Wöss.
Universal Edition: Vienna - Leipzig, 1912. Pl.n: U.E.3391. 8152.

first edition

of the piano reduction. Quarto. 99 pp. Green buckram boards with gilt title. Original wrappers bound in. An attractive copy in excellent condition.
Formerly the copy of American soprano Rose Bampton; her facsimile signature appears in gilt on the front cover.
When Mahler began composing
Das Lied von der Erde
in 1908, he worked on two separate scores: one for voices and orchestra and another for voices and piano. At some point, and for reasons that are still unclear, Mahler abandoned the piano version and agreed that Universal Edition would simply publish a piano-vocal score in addition to the orchestral. (He also may have known that Josef Venantius von Wöss would complete the reduction; Wöss had already produced the piano-vocal score of the Eighth Symphony much to Mahler's satisfaction). Mahler died in advance of the work's premiere in November 1911 and his piano setting would go unknown and unstudied until the early 1990s, when it was made available by the family to which Alma Mahler had gifted it.
It is unlikely that Wöss was familiar with Mahler's own piano version of the work. Mahler's piano writing is sparse and idiomatic to the instrument, whereas Wöss' reduction attempts to replicate the richness of the orchestrated version. Nevertheless, Wöss' score remains the better known of the two and was published at roughly the same time as the first edition of the full score.
Rose Bampton (1907-2007) sang at the Metropolitan Opera for eighteen consecutive seasons and enjoyed particular success in Wagnerian roles. She was also an active concert singer and performed many works by her contemporaries, including Schoenberg, Berg, and Barber.
MUS-14776
$275