Enlarge Image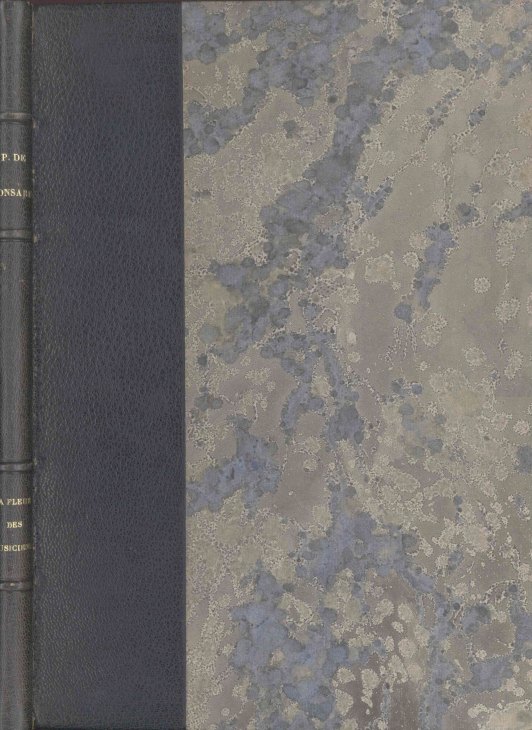 Ronsard, Pierre de (1524-1585)
La Fleur des Musiciens de P. de Ronsard.
Henry Expert, ed. A l'enseigne de la Cité des Livres: Paris, 1923. An (unnumbered) copy of a limited issue of 1,050 on vélin d'arches. Quarto. 104 pp. Frontispiece portrait of Orlando di Lasso. Quarter-bound navy-blue leather with marbled paper boards. Raised bands and gilt title at spine. Original deckled edges. In excellent condition (spine ever so slightly rubbed).
A beautifully presented collection of Renaissance vocal music in modern notation, all of which sets texts by the French poet Pierre de Ronsard. Composers represented include: Pierre Certon, Guillaume Costeley, Claude Goudimel, Clement Janequin, Nicolas de la Grotte, Orlande de Lassus, François Regnard, and Jehan Chardavoine.
MUS-14634
$200