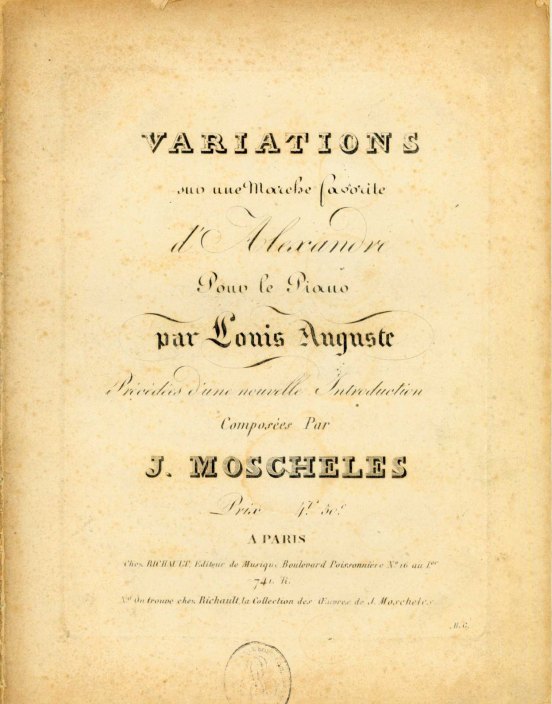 Click Image to Zoom
Enlarge Image
Moscheles, Ignaz (1794-1870)
Variations sur une Marche favorite Pour le Piano par Louis Auguste Précédées d'une nouvelle Introduction. [Op. 32].
Chez Richault: Paris, [ca 1858]. Pl.n: 741. R. Engraved. Disbound. Some spotting and dealer stamp on title page. A few minor stains and some bleed through. Overall in good condition.
Published ca. 1858, based on plate number.
MUS-14558
$50