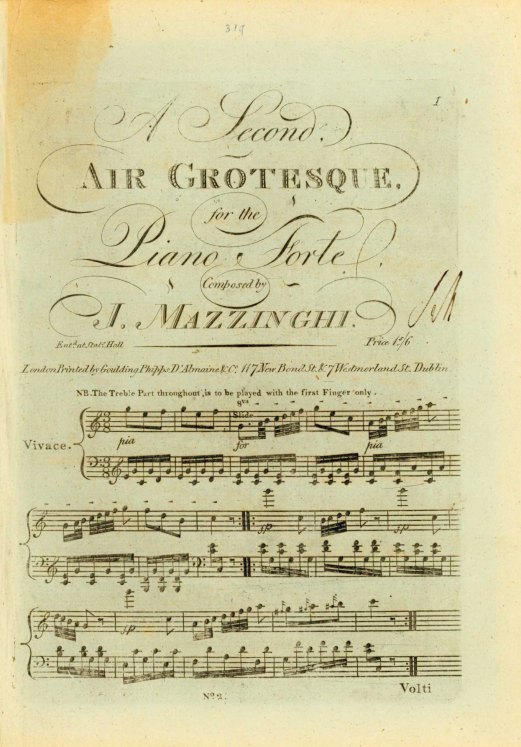 Click Image to Zoom
Enlarge Image
Mazzinghi, Joseph (1765-1844)
Air Grotesque, for the Piano Forte. Nos. 1-3
Signed "JM". Goulding , Phipps, D'Almaine & Co.: London, [ca 1804-1808]. Engraved. Quarto. 3 + 3 + 4. Disbound; No. 1 separate from Nos. 2-3. Pages of No. 1 beginning to detach; very minor stains to No. 3 (not affecting). Manuscript pagination above printed pagination throughout. A nice copy in very good condition.
A set of three airs for keyboard with the title of page of each initialed by the composer:
No. 1. Brillante
No. 2. Vivace
No. 3. Madame Catalani's Celebrated Air, Nel cor, pui non mi Sento, with Variations in the Grotesque Stile.
Although Goulding, Phipps, and D'Almaine published a complete catalogue of Mazzinghi's works in 1798, the company's address printed on these editions suggest a publication date of ca. 1804-1808.
MUS-14554
$125