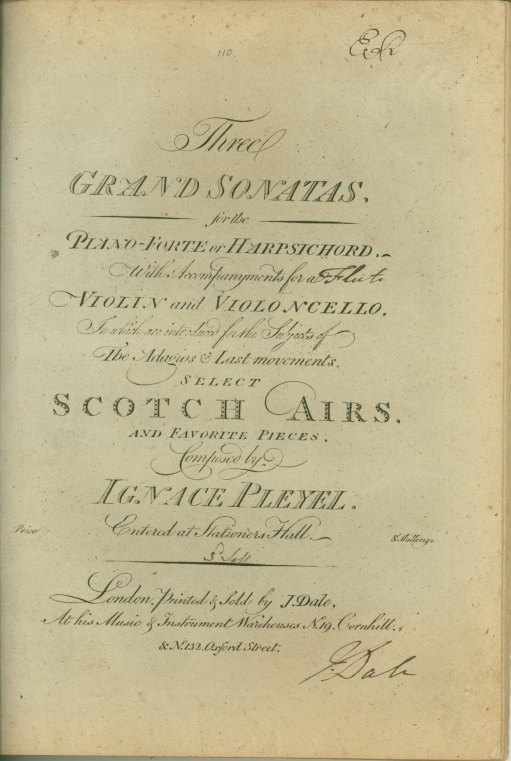 Click Image to Zoom
Enlarge Image
Pleyel, Ignaz (1757-1831)
Three Grand Sonatas, for the Piano-Forte or Harpsichord, With Accompaniments for a Violin and Violoncello, In which are included for the Subjects of The Adagios & Last movements, Select Scotch Airs and Favorite Pieces.
Signed "J. Dale" J. Dale: London, 1795-96.

first edition

. Engraved. Quarto. 27 pp. Overall very good. Disbound.
Title page signed by the publisher.
Between 1794 and 1796, J. Dale published four sonata sets for Pleyel; each set bears its own title page and includes three sonatas, though the page numbering is continuous across the four sets. This is the third of those sets, published either in 1795 or 1796; the sonatas are numbered 7, 8, and 9, and span pages 58 to 81.
The "Scotch Airs" on which several movements are based are named throughout the score; these include "Ally Crocker," "Lewie Gordon," and "Edinburgh New Town."
MUS-14456
$125