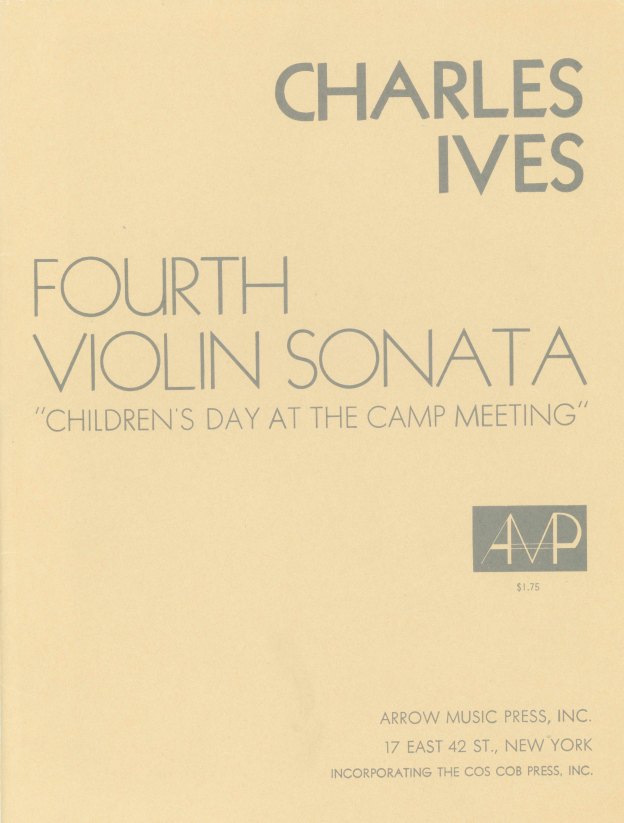 Click Image to Zoom
Enlarge Image
Ives, Charles (1874-1954)
Fourth Violin Sonata. "Children's Day at the Camp Meeting"
Arrow Music Press: New York, 1942.

first edition

of the revised version. Quarto. 7 pp. [vln] + 22 pp. [pno]. As new.
Composed between 1900 and 1916. For the revised version of 1942, Ives removed the fourth movement.
Violin part contains a page of notes on performing p. 3; piano part contains two pages of notes on performing p. 6 and the sonata as a whole.
MUS-14094
$50