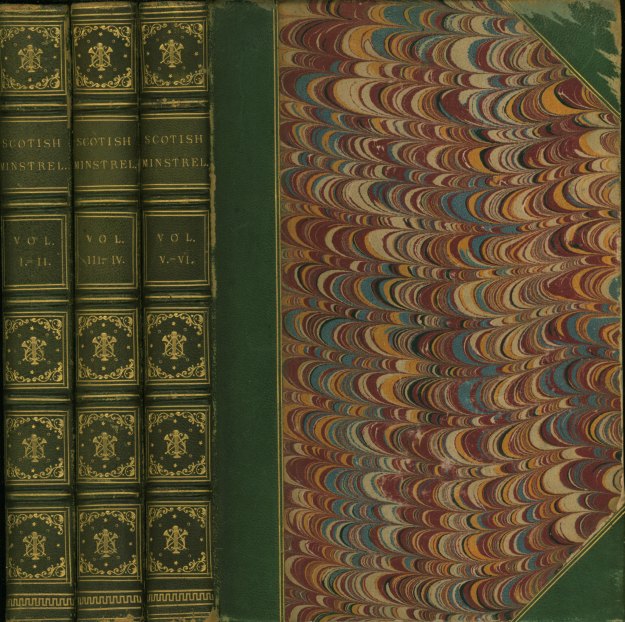 Enlarge Image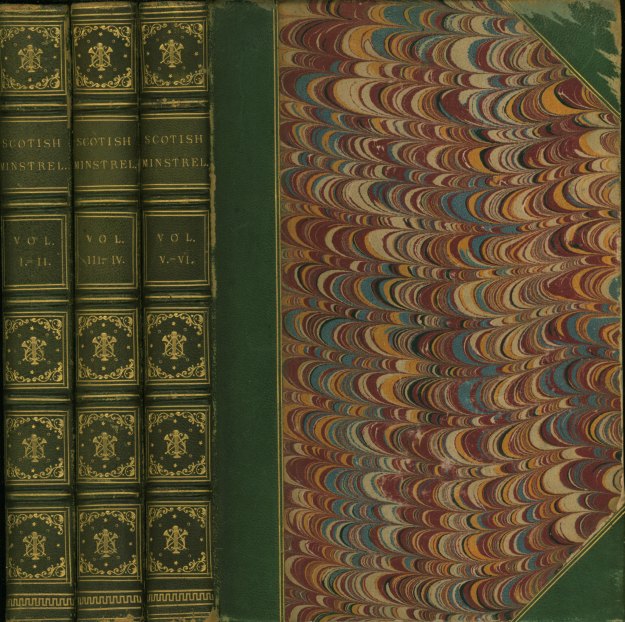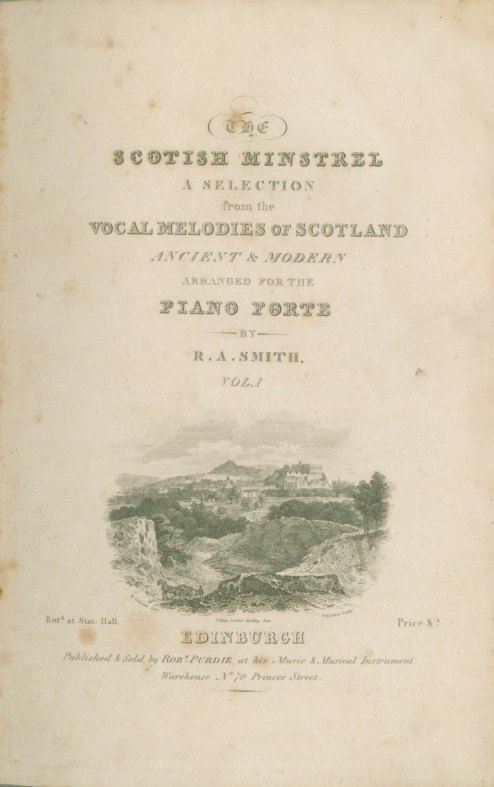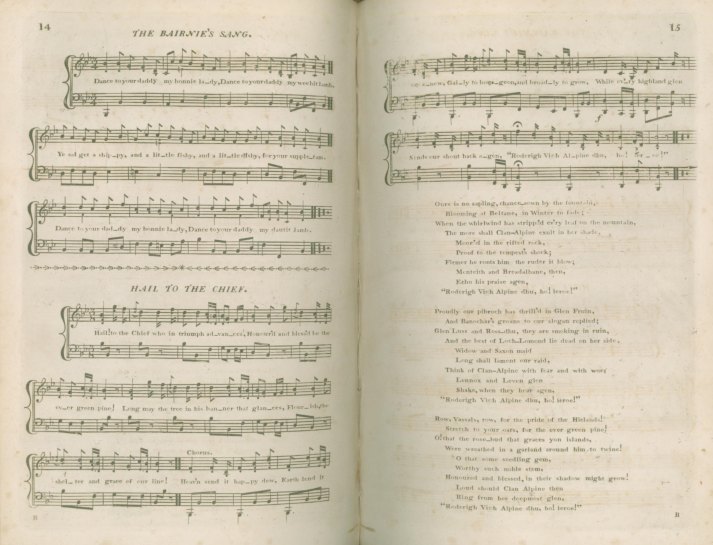 SCOTTISH MINSTREL VOLUMES
The Scotish [sic] Minstrel, A Selection from the Vocal Melodies of Scotland Ancient & Modern, Arranged for the Piano Forte by R.A. Smith. Vols. I-VI.
R.A. Smith, arr. Robert Purdie: Edinburgh, 1824.

first edition

. Engraved. Small quarto. Vols. I-II: 10 pp. preface + 108 pp. + 102 pp.; Vols. III-IV: 106 pp. + 104 pp; Vols. V-VI: 108 pp. + 104 pp. Scottish landscape vignette on every title page. Green three-quarter leather with marbled boards, end-papers, and edges. Spine with raised bands and gilt tooled compartments. In very good condition. All volumes quite clean and with crisp pages. Occasional light transfer throughout, typical for age. Edges of covers rubbed (esp. Vol. 3); detached front end-paper in Vol. 1.
The first edition of a six-volume collection of Scottish minstrel songs, bound together in three books in a handsome period binding. Informative prefaces from the editors accompany volumes one, five, and six and each volume contains its own index comprising dozens of songs.
In the preface to the sixth volume, the editors proudly note the favourable regard that their collection so liberally experienced in the course of its serial publication. That regard truly must have been great, as WorldCat indicates second and third editions were issued by 1830.
MUS-12844
$375