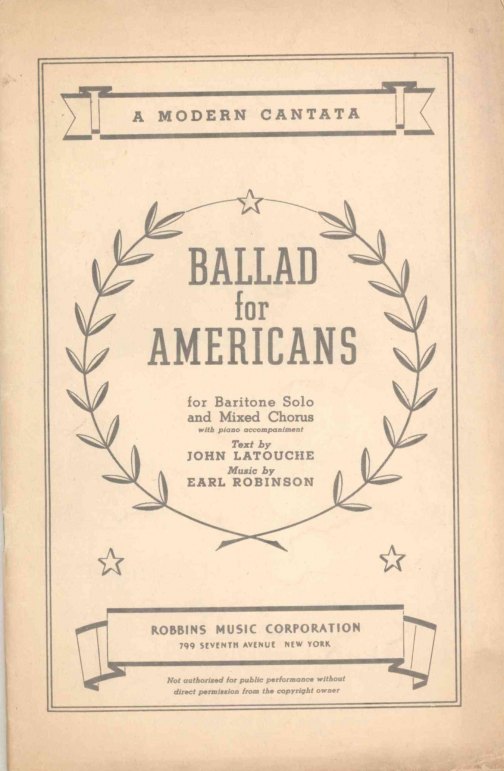 Click Image to Zoom
Enlarge Image
Robinson, Earl (1910-1991)
A Modern Cantata: Ballad for Americans for Baritone Solo and Mixed Chorus
Robbins Music Corporation: New York, 1940. Pl.n: SH 1975-42.

first edition

. Small quarto. 43 pp. Paper wraps. In excellent condition. Covers a bit dusty and a few penciled performance notes throughout.
Earl Robinson wrote the "Ballad for Americans" for a 1939 production of Sing for Your Supper funded by the Federal Theatre Project (part of the Works Progress Administration). It quickly became Robinson's most popular composition and was performed and recorded by such diverse artists as Paul Robeson, Bing Crosby, Lawrence Tibbett, and Odetta.
Robinson was a composer, arranger, and folk music singer-songwriter. In the 1940s he worked on film scores in Hollywood until he was blacklisted for being a Communist.
MUS-12824
$100