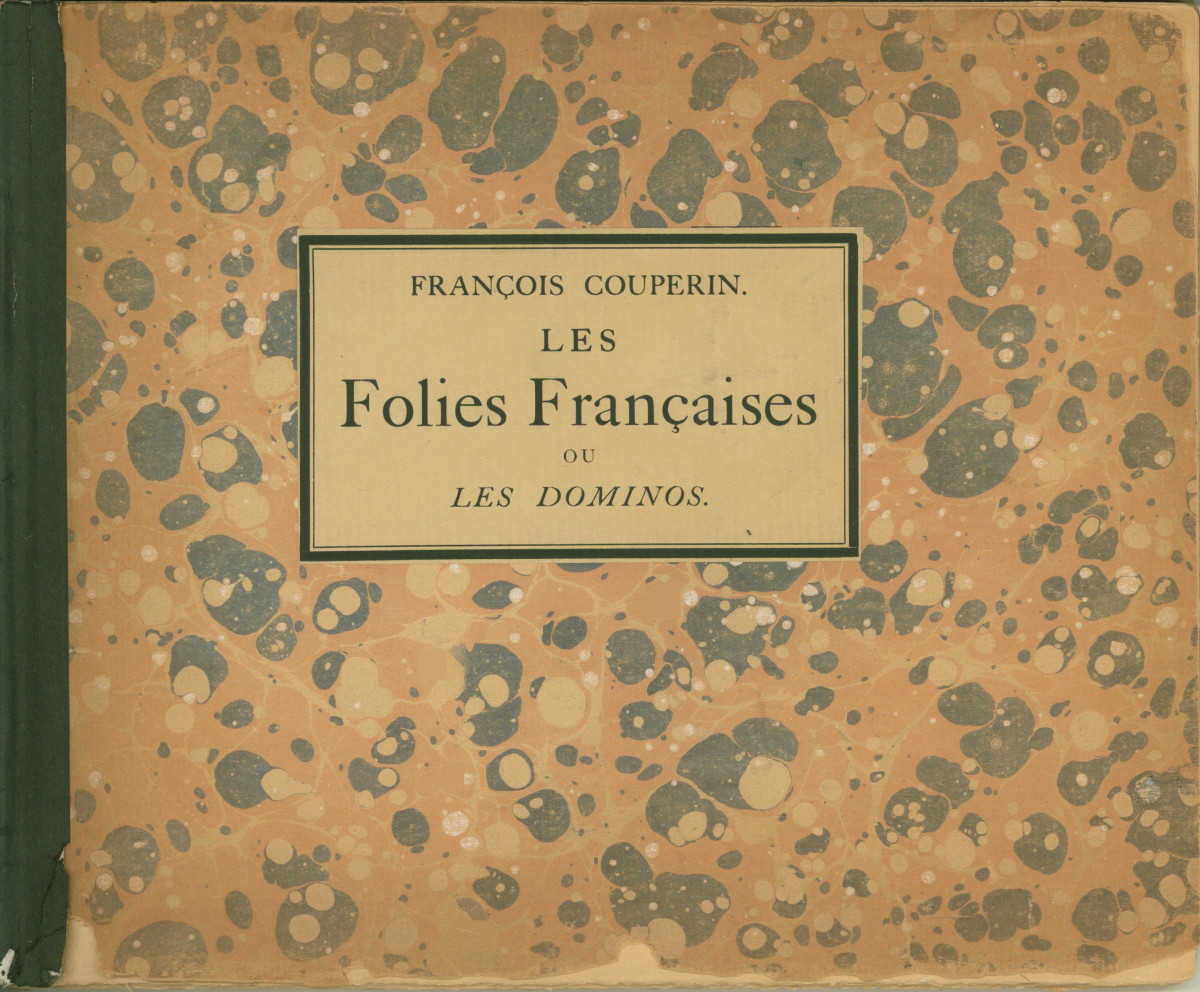 Enlarge Image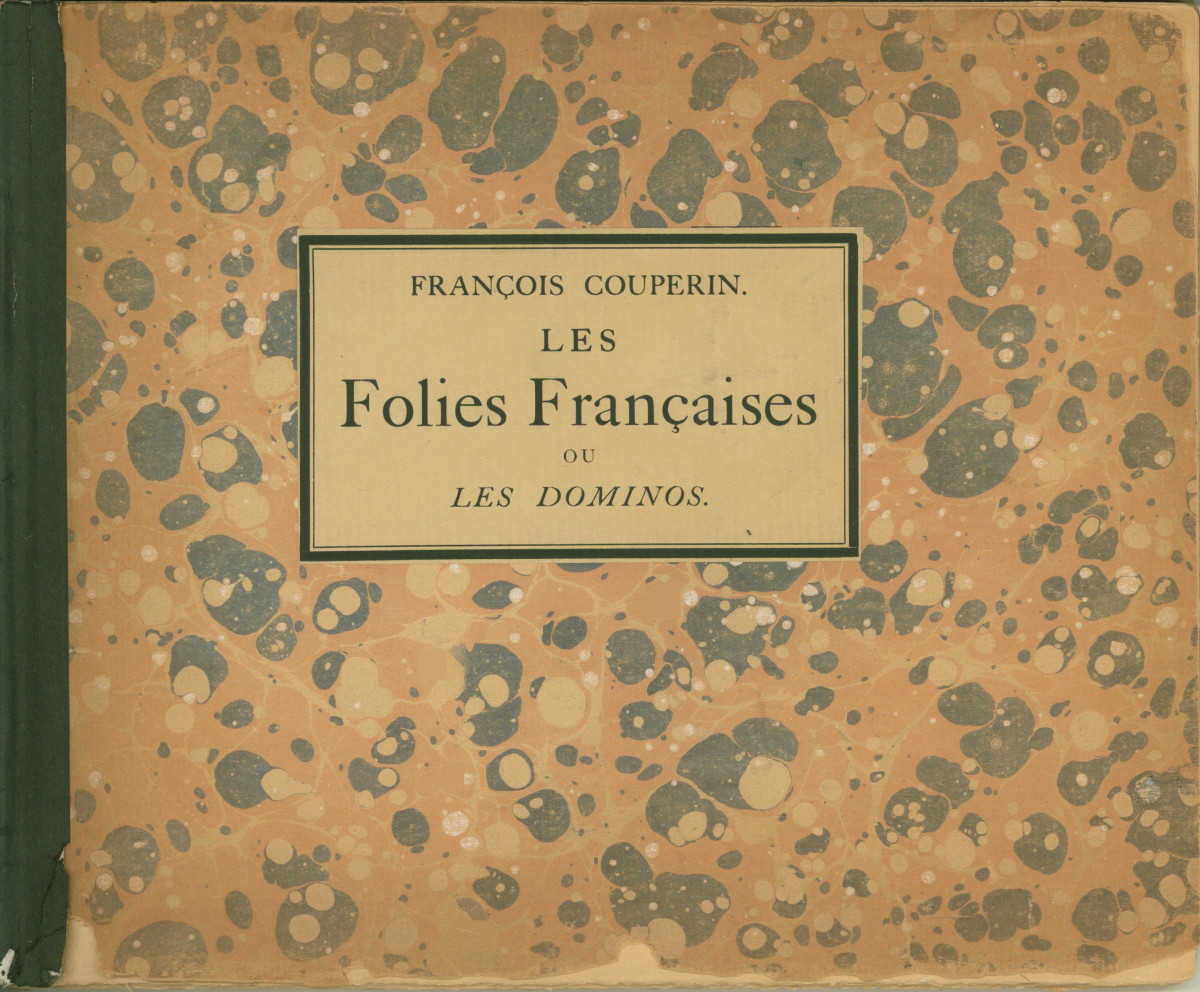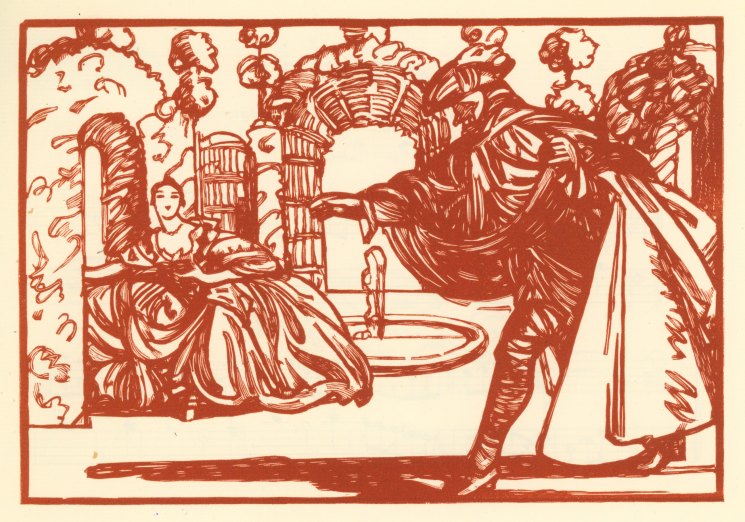 Couperin, François
Les Folies Françaises Ou Les Dominos.
Léon Pichon: Paris, 1920. No. 385 of 440. Oblong quarto. 63 pp. With 12 color illustrations. Contemporary marbled paper wraps. Original deckled edges. Good condition overall; inside clean and fine. Covers and spine chipped with one repair.
The edition begins with an introduction by French composer Vincent d'Indy. Each musical piece is separated by a handsome color illustration of an eighteenth-century scene by artist and set designer Maxime Dethomas.
MUS-12680
$100