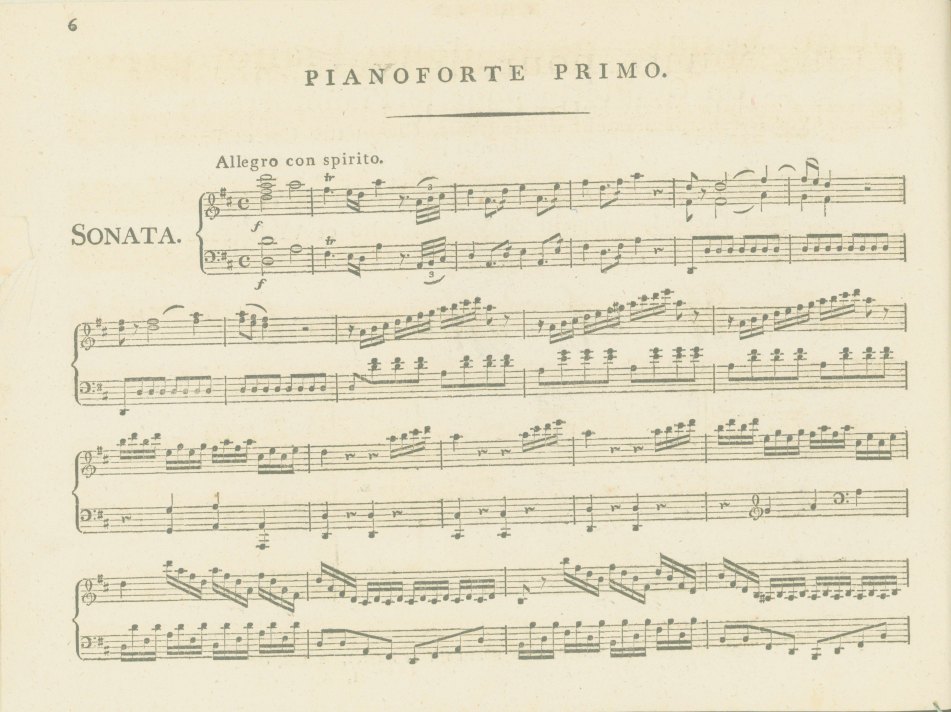 Enlarge Image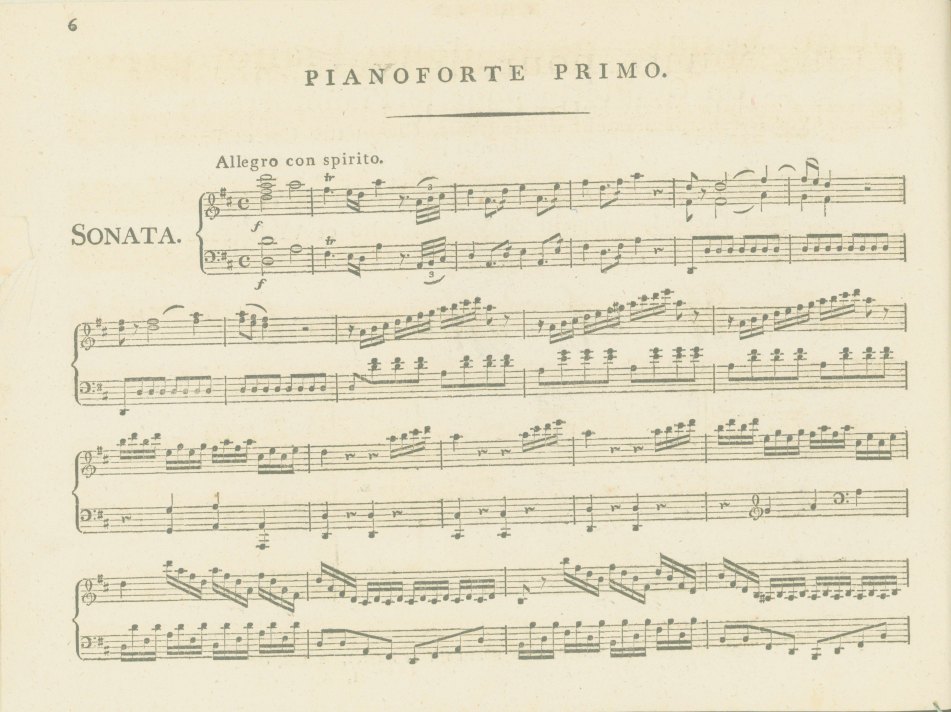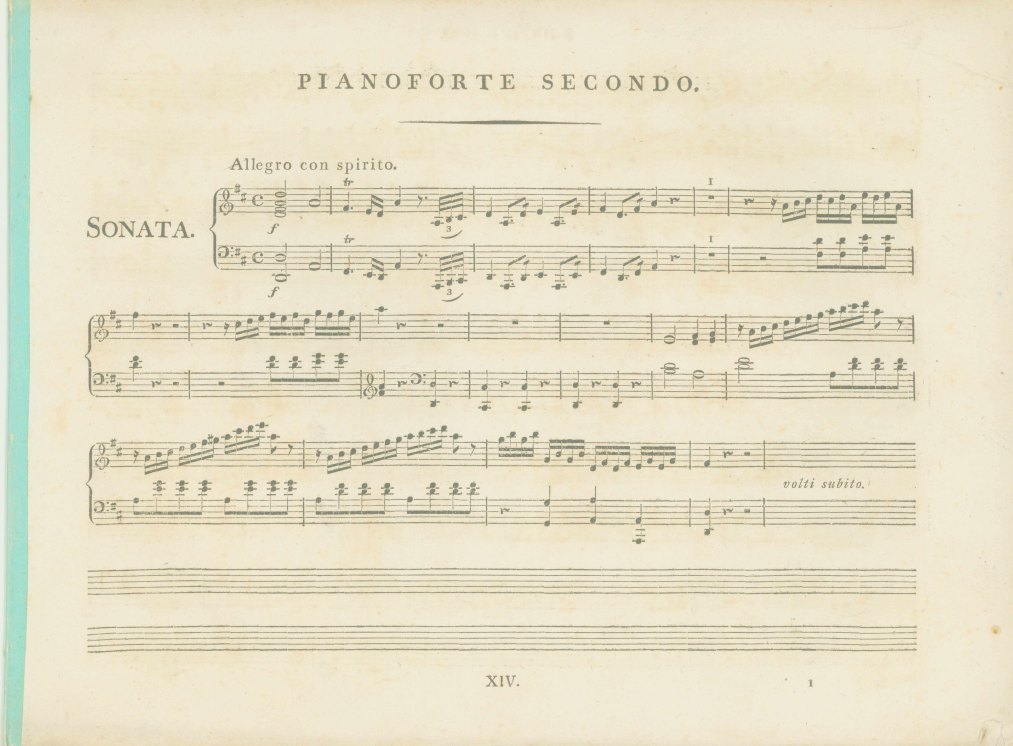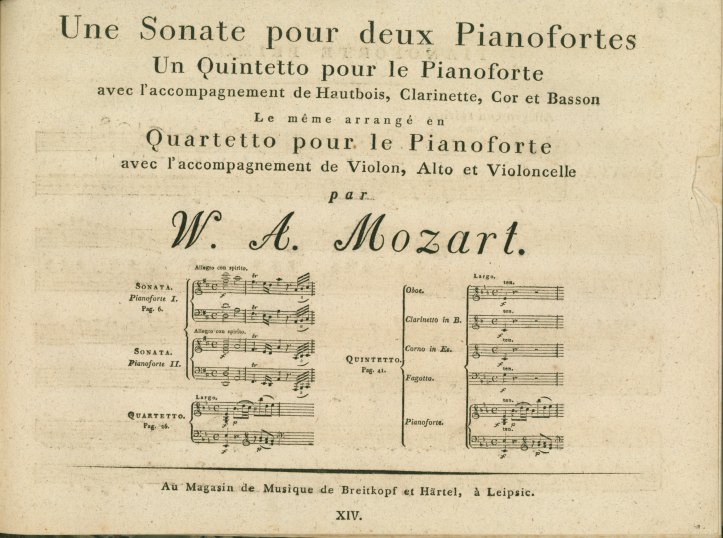 Mozart, W.A. (1756-1791)
Oeuvres Complettes de Wolfgang Amadeus Mozart. Cahier XIV. Une Sonate pour deux Pianofortes. [K. 448]
Breitkopf & Härtel: Leipzig, [1803]. Pl.n: XIV.

first edition

of this series. Engraved. Oblong quarto. 25 pp. + 20 pp. Etching on dust cover by Wenzel Amadeus Böhm. Marbled paper boards. Only the primo part is bound; the secondo part is slightly larger. Small tear on right edge of contents page. Some ink transfer, which is heavier on the secondo part. Secondo part also with some bumped corners. A very attractive copy overall; clean and crisp with deep impression.
These parts for Mozart's Sonata for Two Pianos, K. 448, have been extracted from the Cahier XIV of Breitkopf and Härtel's
Oeuvres Compelettes de Wolfgang Amadeus Mozart
, which, as per the Köchel catalogue, was published in 1803. In its complete form, the Cahier XIV contained either the
primo
or
secondo
part of this duet as well as the full score and an arrangement of the Piano Quintet, K. 452. Since both of the piano parts for K. 448 were originally published separately, this is a nice playable assembly of the work.
This volume contains the original full contents page even though K. 452 is not present.
MUS-12634
$300