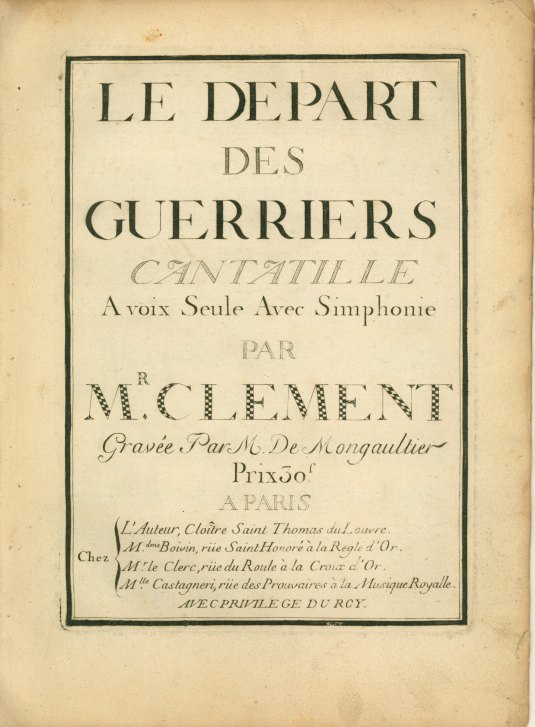 Enlarge Image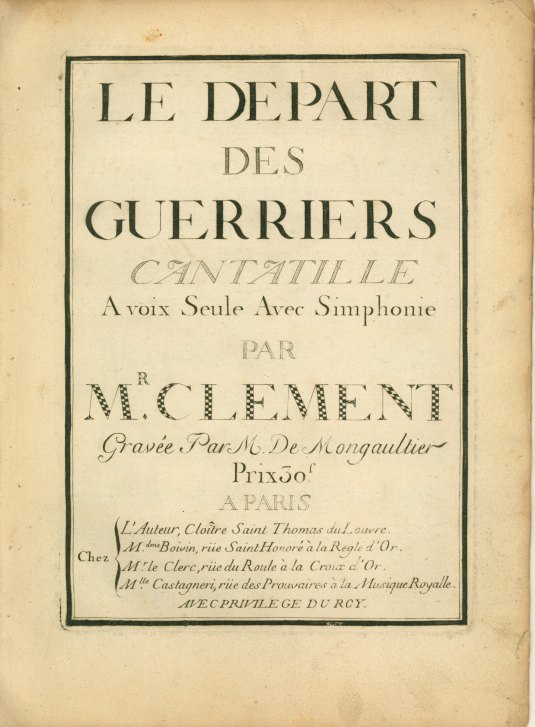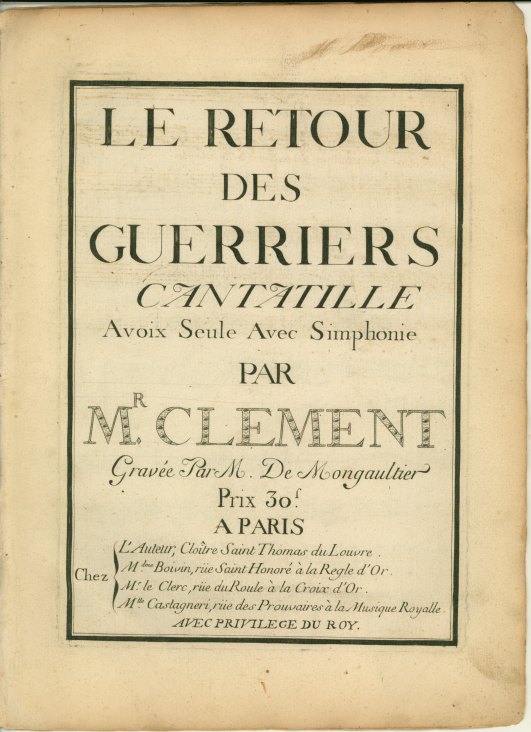 Clément, Charles-François (c. 1720-after 1782)
Le Départ des Guerriers et le Retour des Guerriers; Cantatille A voix Seule Avec Simphonie
Scored for voice, keyboard and either violin or flute. n.p.n.: Paris, [c 1760?]. Probable

first edition

. "Gravée Par M. De Mongaultier". Oblong large quarto. Two separate works; covers + 8 pp. each. Disbound and some pages detached. Covers of "Le retour" a little soiled but overall both are nice, crisp copies.
Clément was a composer, arranger and theorist living in Paris. Very little of his music has survived but one of the more interesting bits usually quoted about him is that he was in love with and engaged to a Comédie-Italienne actress to whom he had been giving harpsichord lessons. She fell in love with Casanova, upon which the engagement was broken.
MUS-12626
$500