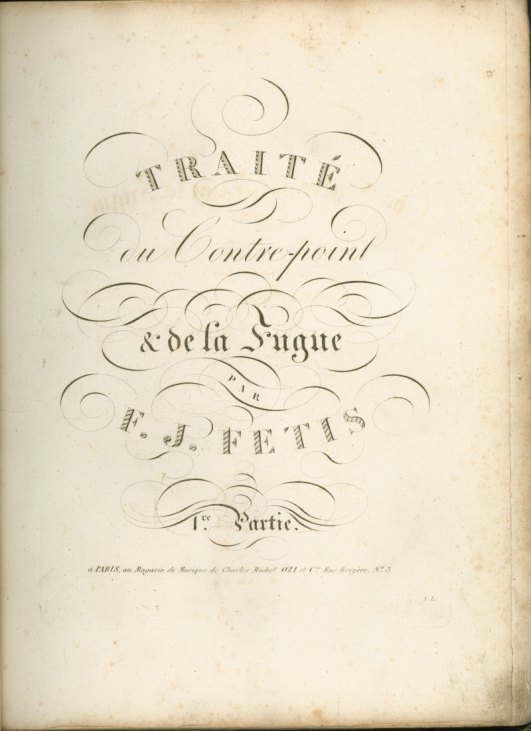 Click Image to Zoom
Enlarge Image
Fétis, François-Joseph
Traité Du Contre-point & De La Fugue, Vol. 1.
Charles-Michel Ozu: Paris, 1824. Pl.n 300.F.

First Edition

. Small folio. 176 pp. In period boards with leather spine. Cover stamped "La Musique de la Garde Nationale à M. Baumann, fête de Ste. Cécile, 1840". Covers sprung and in poor condition with badly rubbed spine and corners. Interior with soiled edges but otherwise very good. First two blanks have penciled notes.
MUS-12624
$200