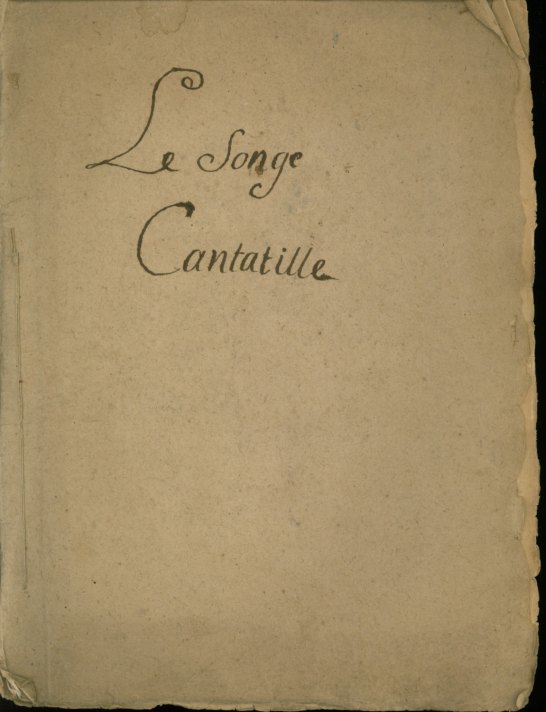 Click Image to Zoom
Enlarge Image
Canavas, Jean-Baptiste [l'ainé] (1714-1784)
Le Songe Cantatille Avec Simphonie Dediee à M. Poulletier de la Sale Prefident au Grand Conseil. Par Mr. Canavas L'ainé Ordinaire de la Musique du Roi." Vocal / instrumental melody with figured bass.
Paris, c 1750. Probable

first edition

. Small folio. 11 pp. Paper wraps. Edges of pages bent and slightly torn, a few stains on title page and first page of music are from ink bleed-through from the cover. Despite these small imperfections, an excellent crisp copy with nice deckled edges.
Canavas was an Italian cellist and composer who joined the Musiciens de la Chambre du Roi at the French court in 1745. His brother Joseph was a violinist about whom more seems to be known but, according to Groves VI.,
"the two are often confused since they are seldom differentiated in contemporary sources".
Rare. Not much of Jean-Baptiste Canavas' music is known.
MUS-11346
$400