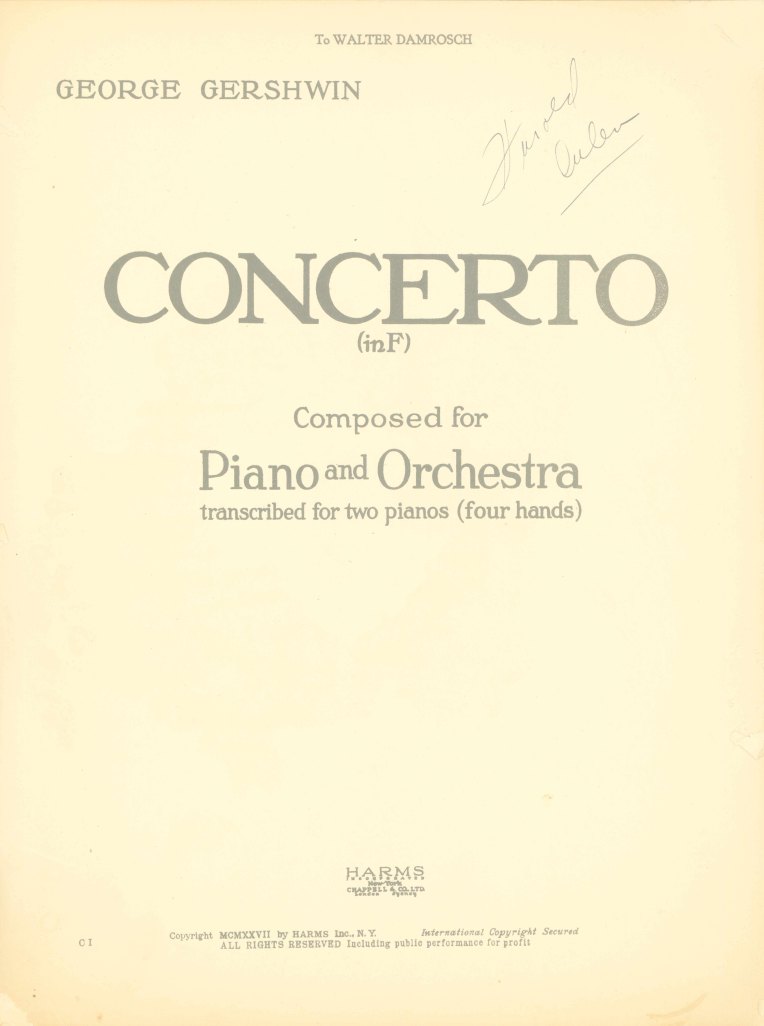 Enlarge Image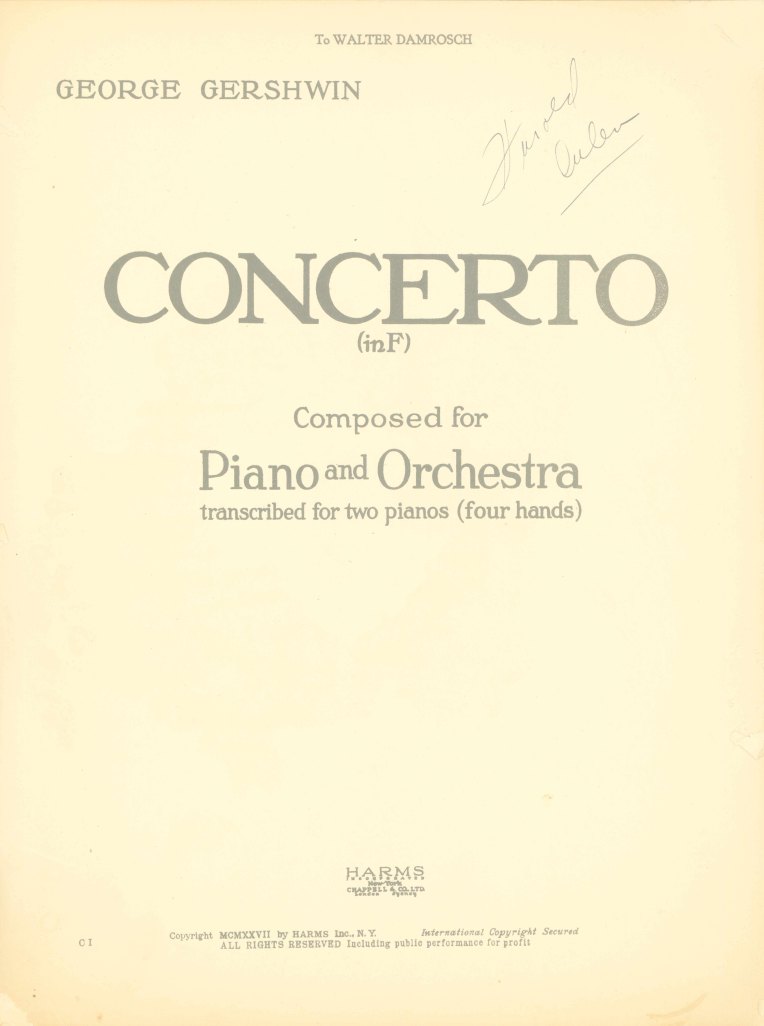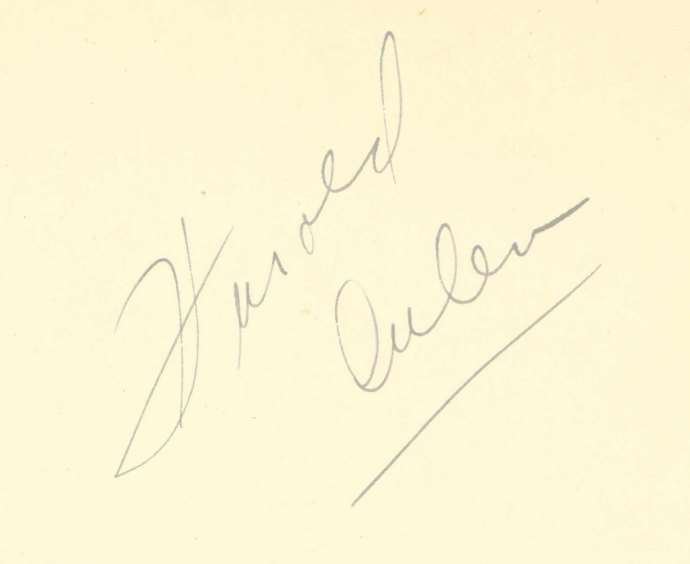 ARLEN - SIGNED GERSHWIN SCORE
Gershwin, George (1898-1937)
Concerto (in F). Composed for Piano and Orchestra, Transcribed for Two Pianos (Four Hands).
 Signed "Harold Arlen". Harms: New York, 1927.

first edition

. Small folio. 67 pp. Paper wraps. Overall a nice copy. Covers detached at fold; front with two small tears at right (not affecting). First and last pages beginning to detach. Tears to pp. 7, 13 (affecting, but music still legible). Some corners creased. Very occasional performance markings in red crayon, mostly concentrated on p. 65 (possibly Arlen's own).
A wonderful association with two powerhouses of America's Tin Pan Alley – Arlen and Gershwin
Harold Arlen, the songwriter of some of the most beloved American hit songs ("Get Happy", "Over the Rainbow", "Stormy Weather", etc.), has distinctly signed the cover of his copy of George Gershwin's Concerto in F. The score itself is quite scarce, this being a first edition scored for piano four hands and represents the first appearance of the work in print. The full orchestral score was not published until 1955.
George Gershwin spent the summer of 1925 composing this concerto, which had been commissioned by conductor Walter Damrosch and the New York Symphony Orchestra. Seeking to prove his worth as an orchestrator (Rhapsody in Blue having been arranged by Ferde Grofé the year before), Gershwin orchestrated the concerto himself. It remains one of his most enduring large-scale works.
MUS-11151
$1,000