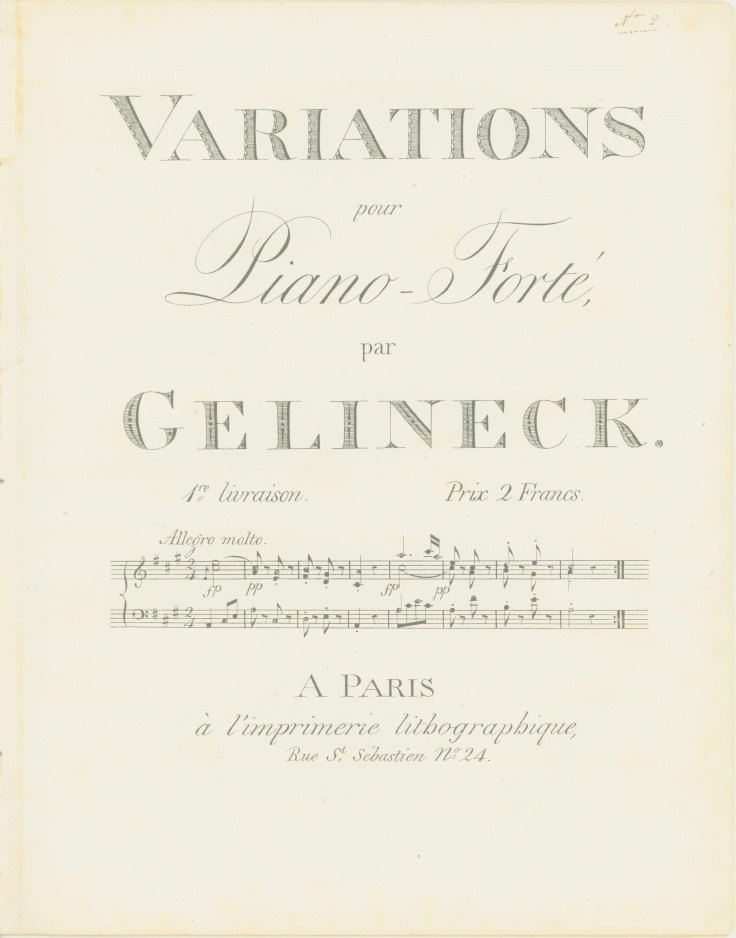 Click Image to Zoom
Enlarge Image
Gelinek, Joseph (1758-1825)
Variations pour Piano-Forté par Gelineck 1re livraison
Imprimierie lithographique: Paris, [1804-05]. Pl.n: 262. Quarto. 9 pp. Disbound. An exememplary copy on crisp, bright paper.
This is a fine example of early Parisian music lithography, specifically from André's Charenton printing operation (Twyman 247ff.)
Gelinek met Mozart in Prague at a performance of Don Giovanni and through his recommendation was appointed chaplain and keyboard teacher at the court of Count Kinsky. Mozart thought highly of Gelinke's abilities for improvisation.
MUS-10590
$200